Baby Safe and Pet Safe Carpet and Upholstery Cleaning Services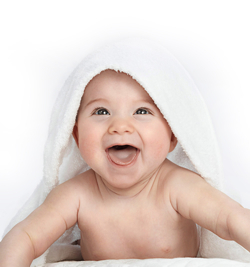 At Proclene, we understand that your family's safety is a top priority. That's why we offer 100% safe carpet and upholstery cleaning services that are gentle for your little ones and pets.
Our cleaning solutions use baby-safe classified micro-splitters made from food-grade salts, ensuring they're completely safe for babies and pets. Plus, we always seek your approval before using any harsh cleaning solutions, and we neutralise and rinse out any residues to ensure no harm comes to your loved ones.
But safety isn't our only concern - we also want to provide you with the best possible cleaning results. That's why we've been awarded by Which? and Trading Standards for our high-quality carpet and upholstery cleaning services.
Our team of professional cleaners are fully qualified and certified by The National Carpet Cleaners Association and WoolSafe, ensuring that we use the most effective and safest cleaning methods for your for your carpets and upholstery. We also use advanced spot and stain removal techniques to tackle even the toughest stains.
And don't just take our word for it - Our exceptional customer service, reliability, and attention to detail have earned us glowing reviews and recommendations from thousands of satisfied customers on trusted platforms such as CheckaTrade and Which? .
So why wait? Contact us today to experience the difference that our safe and effective carpet and upholstery cleaning services can make for your home and family.
Absolutely No Traces of Cleaning Solutions Left Behind
Our state-of-the-art digital pH meter confirms that we've removed all traces of cleaning solutions from your carpets and upholstery, ensuring your family's safety. This also means your items stay clean for much longer, as there's no residue left to re-attract dirt and stains.
Our commitment to safety and quality has earned us awards from Which? and Trading Standards for providing high-quality baby- and pet-safe carpet and upholstery cleaning services throughout Gloucestershire, Oxfordshire, Herefordshire, Worcestershire, Swindon, and Bristol.
With thousands of reviews and accreditations from NCCA, WoolSafe, Guild of Master Craftsmen, Trading Standards, Which? Trusted Traders, and CheckaTrade, we've proven our commitment to quality and customer satisfaction.
All reviews below can be proven that they are Genuine.
Carpet and Upholstery Cleaning Testimonial Ratings:
10
out of
10
based on
5013
testimonials
Whole house Carpet Cleaning
It is rare that a company meets all of their claimed performances, but in the case of Proclene every word is true. The service was worth every penny, the finished results were amazing 10+, the customer service was also 10+ amazing. I highly recommend Proclene and will only use Proclene for our carpet and upholstery cleaning needs from now on. A reputable company that arrives on time and gives you clear and honest expectations and delivers exactly what they promise.
Date published: 7/11/2022
Wool Carpet Cleaning
Proclene were recommended to me by my daughter. Our carpets were very stained but Proclene have made them come up lovely. I would highly recommend Proclene and I will definitely use them again. They arrived on time, gave a clear and honest indication of what I should expect and delivered on their promise. I felt safe using them and consider Proclene a reputable company. Customer service and finished results were excellent, 10 out of 10.
Date published: 31/10/2022