Builders Cleans, Re-cleans & Sparkle Cleans.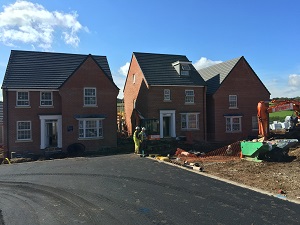 We all know that there are hundreds of cleaning companies who carry out builders cleans, re-cleans & sparkles cleans, and yes a lot of them will provide you with ridiculously low prices, but there are reasons for that.
You will most likely feel that their work is OK & that's fine, but what you see as OK will most likely not be OK for the purchaser.
Even if it is OK, is it really what you want your client to think about the property that they have just purchased from you?.
When Proclene carry out the final sparkle clean, your clients aren't just going to thinks its OK or even think it's good, they are going to think at the very least it's excellent or even WOW.
After all is said and done, first impressions really do count, if a client see's thing as being just OK, they are going to check over the property with an even finer tooth comb to see what else is just OK.
With Proclene, we don't just make our cleaning look excellent, we make your homes look excellent too.
Our team are meticulous to details and highly efficient, they are in the words of all the developers that we work with "exceptional".
The team all have CSCS cards, they are highly skilled and safety conscious, enabling them to safely, efficiently and expertly carry the cleaning of your new homes to the highest standards that you will ever come across.
Our current clients include, David Wilson Homes, Barratt Homes, Crest Nicholson & Interserve as well as independent developers.