Professional Carpet Cleaning Abbeymead and Abbeydale.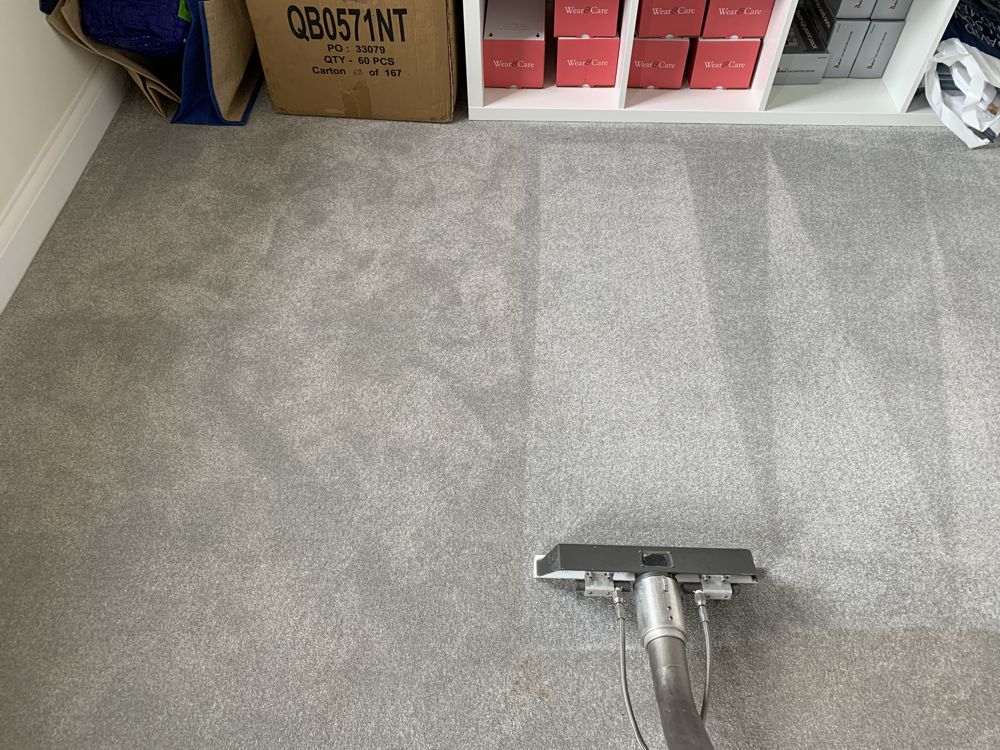 Proclene® carpets and upholstery Cleaning in Abbeymead and Abbeydale have over 40 years experience to efficiently and effectively deal with all issues related to the professional cleaning of your carpets, upholstery, and fine rugs.
We are approved and highly recommended Master Carpet Cleaners throughout Gloucester for providing our Award Winning service as standard to all of our customers.
Proclene® truly are the solution to your carpet cleaning requirements. We will listen to what your requirements are and any issues, or concerns that you may have. We will work with you to ensure that we meet your requirements and exceed your expectations. We will ensure your complete and total satisfaction with the quality of our work and our customer service.
Proclene's carpet, upholstery and fine rug cleaning technicians in Abbeymead and Abbeydale are fully trained, qualified, and more than experienced to be able to successfully carry-out the finest and safest cleaning possible of your carpets, fine rugs and upholstery and meet your exacting standards, as well as ours.
Our procedures and cleaning solutions are 100% Guaranteed
There are many benefits of using Proclene but the basic ones being, we remove more dirt, soil, spots, stains, odours and bacteria from carpet and upholstery than all other carpet cleaners in Gloucester because of the Triple Rinse™ process, we have changed the way carpets and upholstery should be cleaned.
Being recognised by Which? and Trading Standards, as a company that provides customers with outstanding customer service, high quality work, and value for money is something we have always aimed for, it proves that we care about our customers, that we are honest and that we are a reputable company that delivers on its promises. We take the proper approach in ensuring customers are delighted with our carpet and upholstery cleaning service in the Abbeydale and Abbeymead areas of Gloucester.
Approved Carpet Cleaners in Abbeymead and Abbeydale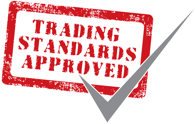 We are the only carpet and upholstery cleaners in Gloucestershire who are Trading Standards Approved. With Bait and Switch still highly prevalent it's your assurance that we are a fair and honest company that cares about our customers and our reputation.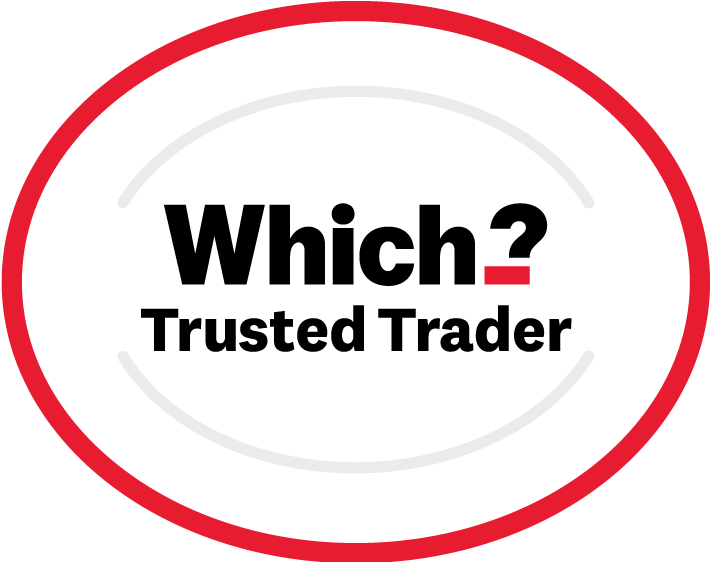 Our carpet and upholstery cleaning services in Abbeymead and Abbeydale, Gloucester are fully endorsed and approved by Which? Trusted Traders. Again, we are vetted, continually monitored and audited yearly, this ensures that we maintain our customer satisfaction and do not become complacent with our quality or customer care.
NCCA ADVANCED carpet and upholstery cleaners in Abbeymead, and ADVANCED Spot and Stain Removal Specialists, as well as being NCCA Qualified, Certified and Approved. NCCA stands for National Carpet Cleaners Association, the only not for profit carpet cleaning association in England.

WoolSafe® Approved Carpet cleaners in Abbeydale, and we are also approved by the Carpet and Rug Institute, as well as being Certified and Recommended by them. Wool carpets need to be cleaned using safe for wool cleaning solutions, and they need to be cleaned differently to synthetic carpets to avoid serious damage, and even ill health from the the growth of mould.
TrustMark certified working to Government Endorsed Standards and your assurance that we have been vetted and inspected as well as having adequate insurance in place. You can also review our work with them which will help others make an informed decision.

We are ISO 14001 (GREEN) Certified carpet cleaners in Abbeydale working to the latest 2015 published standards. This is your assurance that we are doing everything we can to reduce our impact on the environment, which starts with us using Eco friendly cleaning solutions as well as equipment and vans.

We are ISO 9001 certified carpet cleaners in Abbeymead working to our own strict guidelines in customer care and quality of work, ensuring that we maintain high standards of work and customer care at all times, from first contact with us to long after we have cleaned your carpets.
Deep, Fast Dry and Green Carpet Cleaning.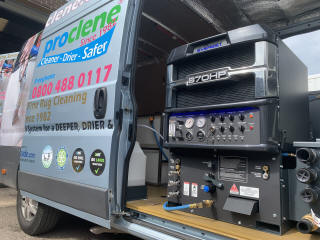 We use the most powerful truck-mounted carpet cleaning machines in Europe, and at 68hp and 650 CFM (vacuum power) and when compared to 14hp and 205 CFM (mostly used by budget carpet cleaning companies) our machines have 3 times the vacuum suction power. It's no wonder that we achieve a much deeper clean that dries much faster. We remove more soil from deeper within, and much more water, it's by far a more superior clean. They also run on LPG, making them the eco-friendliest carpet and upholstery cleaning machines available.
Using our skills and knowledge along with the most powerful carpet and upholstery cleaning machines, and the tools that are tailored for each individual cleaning task, we will provide you with the most superior carpet cleaning results and drying times in Gloucester.
Before we commence any carpet cleaning we will inspect the carpets and clearly explain to you what you can expect, including removal of stains and exact drying times.
Fastest Dry Carpet Cleaning.
40 years' of experience has taught us, not to falsely claim to have your carpets dry within 30 minutes or an hour, this is because every carpet or upholstery fibre dries at different rates, and is also dependent upon room temperatures and humidity levels.
Proclene® have 40 years' experience and skill to know how to regulate the balance of water,
cleaning solutions and techniques to ensure that we clean to the bottom of the pile on carpets without penetrating the backing or worse still the underlay.
With upholstery cleaning we use a unique tool that thoroughly cleans the wrapping fabric without getting the filling wet, this provides the fastest possible drying times, and produces astonishing results that are as near showroom clean as possible.
With the right tools, our experience, and our skills, we guarantee that we will provide you with the shortest drying times that can be achieved.
Clean, Fresh and Sanitised Carpets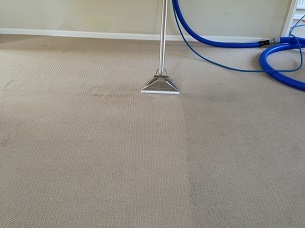 We will leave you with clean carpets that look, smell and feel great again, and are free from stains, bacteria's and odours. No one understands carpet and how to clean them perfectly better, it's what we have been doing for 40 years'.
With an eye for detail and our knowledge, we will take the time to deal with all spots and stains, so that upon completion we will present to you the very best in results fully confident in knowing to we have gained another life long client.
The Benefits of using Proclene® the Carpet Cleaners.
Proclene® want you to be more than just satisfied, we will go to great lengths to provide you with the very best experience that you will ever have with any Carpet and Upholstery Cleaning company.
We are solely professional carpet, upholstery, rug and mattress cleaners, ensuring our skills are concentrated and not diluted to other trades.
Guaranteed - 100%
Accurate Quotations
Results as Promised
Furniture moved
Experienced - 40 years'
Customer Service - ISO 9001
Fast Drying - Guaranteed
Stain Removal Included
Sanitising Included
Eco Friendly - ISO 14001
Industry approved solutions
Baby Safe
Child Safe
Pet Safe
WoolSafe® Certified
NCCA Certified - ADVANCED
Qualified
Longest Lasting Clean - GUARANTEED
Manufacturer Approved Process
Punctual and Reliable
Reputable and Trustworthy
Vetted
Same Day Service Available
Weekend Service Available
Fully Insured - £5,000,000
Pay by Card
Pay by AMEX
Fair and Honest Prices
100% Total Satisfaction
FREE Advice
Printed and Detailed Receipt
Rapid Re-soiling
Sticky Residue
Surcharges for stains
Estimated Price
Harmful Chemicals
Grey marks Appearing
Days to dry
Bait and Switch
Baby Safe Carpet Cleaning.
When we clean your carpets, not only do we use genuine baby safe and pet safe cleaning solutions, we will deep clean your carpets and sanitise them with anti-microbial treatments to destroy harmful and dangerous bacteria's, we will also destroy the bacteria that cause odours and sickness in fact we even destroy MRSA, e-coli and salmonella amongst others. You can be sure that your carpets are fully sanitised and safe when we clean them. All this at no extra cost.
Stains Removed.
Being advanced stain removal specialists with over 40 years' experience of dealing with spots and stains, we have a 99% success rate.
We do not make promises of stain removal just for you to choose us, but what we do promise is to use our 40 years' of skilled knowledge of dealing with them to obtain the very best results.
Colours Revived.
We will restore the colours of your carpet or sofa to what they should be, this is done by removing the dust that is making your sofa look dull and restoring the pH levels which also in turn restores colours.
Appearance Renewed.
By removing the dust, restoring the pH levels, removing spots and stains and conditioning the fibres your carpet or sofa will look fantastic.
Odour Removal.
When an item is cleaned thoroughly odours improve due to the fact the offending smell has been rinsed away and masked with perfums, but this is only a small temporary improvement in in 99% of cases the odour will return in a few days, however, when we clean we use an anti-bacterial and anti-microbial treatment to destroy the offending bacteria that is causing the odour which is much better than steam alone, and therefore less likely to return.
Softness Restored.
During our cleaning process, whether we are cleaning your carpet or cleaning your upholstery, we remove the dust, grit and sticky residues that are stiffening the fibres and making them feel course. We also condition the fibres which balances the pH levels and restores them to their original softness.
Your carpet or upholstery will feel soft, look fantastic and smell great!
Carpet Cleaning in Abbeymead Video
Here is a brief video so that you can see how we clean and restore carpets, no harmful chemicals whilst still providing the very best results and the fastest drying times, not forgetting that they also stay cleaner for much longer.
Restorative Carpet Cleaning - A Deep carpet cleaning service.
You can find more videos on our video page.
Local Carpet Cleaning Service.
We are local carpet cleaning specialists based in Gloucester operating in Abbeymead on a daily basis. We guarantee that you will receive an highest quality clean, and the highest level in customer service from Proclene. We will clean your carpets properly the first time and you will not have any reason to call us back, except for when you are wanting us to clean more carpets, rugs or upholstery.
The Proclene® Promise
To provide you with an accurate quotation and abide by the price quoted.
To provide you with the very best carpet and upholstery cleaning service with the very least disruption.
To provide you with the very best customer service.
To include stain and odour removal at no extra cost.
To sanitise at no extra cost.
To give you true drying times and not to make false claims.
To be reliable and punctual.
To make your experience of using us pleasant and easy.
To provide you with all forms for reviewing our work.
Outstanding Customer Reviews
We pride ourselves on what we do, what we know, our standard of service and what our customers say about us.
Proclene® want you to be more that just satisfied, we go to great lengths to provide you with the very best experience you will ever have with a Carpet and Upholstery Cleaning company in Abbeymead.
Once you have used Proclene® for your carpet cleaning or upholstery cleaning you will understand why we are recommended by our customers.
All reviews below can be proven that they are Genuine.
Carpet and Upholstery Cleaning Testimonial Ratings:
10
out of
10
based on
5013
testimonials
Whole house Carpet Cleaning
It is rare that a company meets all of their claimed performances, but in the case of Proclene every word is true. The service was worth every penny, the finished results were amazing 10+, the customer service was also 10+ amazing. I highly recommend Proclene and will only use Proclene for our carpet and upholstery cleaning needs from now on. A reputable company that arrives on time and gives you clear and honest expectations and delivers exactly what they promise.
Carpet Cleaning in Gloucester
Date published: 7/11/2022
Wool Carpet Cleaning in Gloucester
Proclene were recommended to me by my daughter. Our carpets were very stained but Proclene have made them come up lovely. I would highly recommend Proclene and I will definitely use them again. They arrived on time, gave a clear and honest indication of what I should expect and delivered on their promise. I felt safe using them and consider Proclene a reputable company. Customer service and finished results were excellent, 10 out of 10.
Date published: 31/10/2022