Commercial Carpet & Upholstery Cleaning in Gloucestershire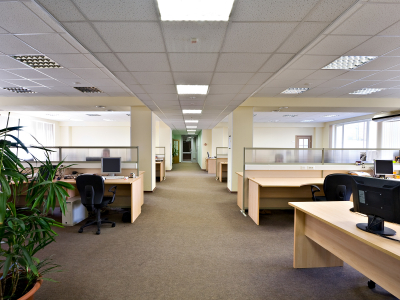 Proclene have been specialising in commercial sanitised carpet and upholstery cleaning services throughout Gloucestershire since 1982.
With 40 years experience of cleaning carpets & upholstery within commercial environments, we have the skills & knowledge to correctly and safely clean commercial carpets, carpet tiles, upholstery and hard floors to the highest standards, on time, within budget and without any risk of damage, mould or prolonged drying.
We specialise in cleaning carpets in schools, universities, student accommodation blocks, medical centres, care homes, call centres, small offices, large open plan offices, multi-floor office buildings, shops, hotels, restaurants, theatres and many other commercial settings.
Sanitised & Deodorised Carpets & Upholstery.
Proclene commercial carpet cleaning has always included sanitising as standard, and with COVID-19 the product we use has now been certified to EN14476, and is 99.99% effective against SARS-CoV-2 for your extra peace of mind without the added surcharge.
With the added use of anti-viral, anti-bacterial & anti-microbial treatments we ensure that viruses, bacteria, germs & odours are never an issue. Certificates can be provided for displaying within your premises to inform your clients, parents, staff, and inspectors that your premises are an healthy and safe environment, thereby letting them know that you take their wellbeing seriously.
With all treatments assessed to EN14476, EN1276, EN13704, EN1650, EN13696 Approved Standards.
Our sanitised carpet, upholstery & mattress cleaning service is effective against bacteria, germs & virus's including SARS-CoV-2 MRSA, Norovirus, Paeruginosa, E-coli, S.Aureas, Enterococcus hirea, Bacillus subtillis, Asperigilus niger, Salmonella, Legionella pneumophila and many more besides.
Coronavirus (COVID-19) workplace testing
For your added extra peace of mind, all Proclene carpet cleaning technicians are tested daily for COVID-19 as part of the NHS workplace testing scheme before they start work for the day.
NCCA Approved Commercial Carpet Cleaners

Proclene is Approved, Qualified and Certified by the National Carpet Cleaners Association; we are NCCA ADVANCED carpet & upholstery cleaners in Gloucestershire and ADVANCED Spot & Stain Removal Specialists, NCCA approval is your assurance that we are professionally trained to undertake your commercial cleaning requirements, and have adequate insurances to clean your items.

Proclene are WoolSafe Approved Carpet cleaners in Gloucestershire. We are Certified & Recommended by WoolSafe, abiding by WoolSafe cleaning processes. Wool carpets need cleaning with WoolSafe approved cleaning products that have undergone rigorous testing. Testing ensures they are 100% safe for wool and do not cause rapid soiling or have an effect on the colour.
Wool carpets need cleaning by professionals who are entirely conversant with the correct cleaning procedures. Incorrect cleaning could easily result in irreversible damage and mould growth. However, cleaned correctly will last you decades.
Fastest Drying Carpet Cleaning Guaranteed.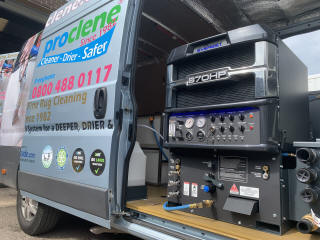 Proclene are the only company in Gloucestershire to use the most powerful carpet cleaning system in the world, and with 870 CFM and 13hg we can guarantee that we will have your carpets dry and back in use 80% faster than any other carpet cleaning company and without the need for loud fans that blow paperwork everywhere.
With the most powerful machines ready to go, and with our highly skilled technicians raring to perform their absolute best for your business, we are able to clean the largest of buildings, meet crucial deadlines and still out-clean our competitors.
Our carpet & upholstery cleaning machines are capable of producing astonishing heat that will easily dissolve grime and grease without having to use strong chemicals, in-fact we use less chemicals and much less water.
ISO 9001 and ISO 14001 Certified Carpet Cleaners.
Proclene are ISO 9001:2015 Certified carpet & upholstery cleaners in Gloucestershire, you will receive the highest standards of carpet & upholstery cleaning at all times, and you will also receive the very best in customer service from Proclene and all of the cleaning technicians.
We are also ISO 14001:2015 certified carpet & upholstery cleaners in Gloucestershire, ensuring that we do everything possible to reduce our impact on the environment, even down to the cleaning solutions we use.
Environmentally Friendly Carpet Cleaning.
In 2019 we reduced our impact on the environment by reducing the amount of water we need to use to clean carpets by approx. 50% and with upholstery we reduced it by approx. 80%, we done this through investing in the best technology available, and we continually look for new ways of reducing our impact on the environment.
Your own impact on the environment is also drastically reduced by not having to prematurely purchase new carpets and upholstery, and not sending your old items to landfill. Why buy new when Proclene can maintain and restore your carpets and upholstery for you, just because it's tired looking, doesn't mean it's dead. You will be amazed at what we can do for you.
We provide a commercial carpet, upholstery & fine rug cleaning service that will conform to your highest standards, as well as ours. We guarantee the finest of cleans at all times.
Offices.
Schools
Hotels.
Restaurants.
Care Homes.
Theatres
Gymnasiums.
Medical Centres
Airports.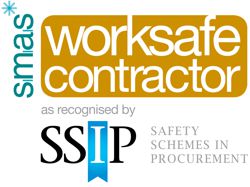 Proclene are a SMAS Worksafe SSIP accredited company, we are also CHAS, TrustMark Government Endorsed, WoolSafe registered & recommended, NCCA qualified members, Which? recommended and fully insured for £5,000,000.
The best carpet cleaners in Gloucestershire work at Proclene.
All carpet cleaning technicians working at Proclene are fully qualified, trained, skilled and competent, we have the very best carpet cleaning technicians in Gloucestershire, they will deliver exactly what is promised, they are professionals in their own right, they are respectful, polite and very happy to assist. You really will not find a better team of carpet cleaners throughout Gloucestershire.
Proclene Commercial Carpet cleaning & Upholstery Cleaning will take care of your deep cleaning needs at times that are convenient to you and your trading hours, we are dedicated to providing superior results & customer services even when working within tight schedules.
All Health & Safety documentation required will be provided including COSHH, Method Statements & Risk Assessments to conform with the HSE regulations.
Just some of our clients that we provide our commercial carpet cleaning to,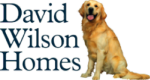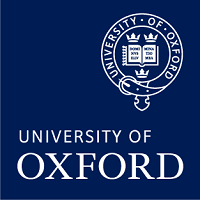 If you would like to discuss your cleaning needs then please contact us either by telephone on 0800 488 0117 or +44 (0)1452 414000, or simply email us
We are certain that you will be pleased with what we can offer you and your business.
University Carpet Cleaning
Proclene carried-out a deep clean of our carpet tiles within the Medical Sciences Teaching Centre. We chose Proclene because they appeared to provide the level of cleaning we required. Upon using Proclene they gave clear indications on what to expect and delivered on their promise. We were very impressed with the standard and quality of the work they provided us, which was worth every penny. In-fact we have used other carpet cleaning company's but the service Proclene provided was beyond comparison. The service and finished results were excellent, and we definitely recommend Proclene. We consider Proclene to be a reputable company and felt safe using them.
University Carpet Cleaning
Date published: 01/07/2021
10
/
10
stars

School Upholstery Cleaning
Proclene carried-out deep clean upholstery cleaning at our school, we chose Proclene because of their awards, they provide excellent results, which they clearly indicated that they would, which were beyond our expectations. The customer service was beyond excellent. We have used other carpet cleaning companies in the past but Proclene were better. We would definitely use Proclene again, we would change nothing about our experience of using them. A reputable company who we felt safe using and arrived on time. Explained expectations well. Highly recommend.
School Upholstery Cleaning
Date published: 18/12/2019
10
/
10
stars

Hotel Carpet & Upholstery Cleaning
We use Proclene because they simply are the best, and would not want to change one thing because we are happy with Proclene. This time they carried-out deep cleaning of carpets on the stairs and corridors as well as upholstery and stain removal, we never expected the results to be this good even though it was exactly what they said it would be. The customer service is excellent & they arrive on time. We have used other carpet cleaners in the past but Proclene are beyond comparison. A reputable company that are worth every penny. Trusted, excellent work and tidy. Highly recommend.
Commercial Carpet & Upholstery Cleaning
Date published: 23/01/2020
10
/
10
stars

Commercial Carpet Cleaning
Proclene were recommended by a former employee, they gave a clear and honest indication of results that could be expected and they exceeded them. I never expected the results or customer service to be this good. Highly recommend, no hidden costs, clear on what could be achieved, prompt arrival, professional approach. We will only use Proclene in future as we have tried & tested them, and their reliability. They are much better than other companies used as the end result proves. Proclene were clear on pricing, they arrived on time and worked efficiently. I was able to leave them alone in the building and they called me when job was complete. Very smooth operation.
Commercial Carpet Cleaning
Date published: 02/04/2019
10
/
10
stars

95 Office Chairs Cleaned
Very professional, worked very hard over a number of hours to complete the job (95 operator chairs) excellent results. Definitely use again and recommend
Date published: 07/02/2019

Carpet & Upholstery Cleaning Review Ratings:
10
out of
10
based on
4196
reviews
All reviews below can be proven that they are Genuine.
Rug & Carpet Cleaning Cirencester
As a returning customer of Proclene we can say that they are worth every penny, and we will definitely use them again. Greg was excellent and he provided excellent results, he worked hard, was very careful, and thorough, we are very pleased with the finished results, which were exactly as promised prior to starting. Proclene are trustworthy, careful, thorough and reliable. The customer care & service was also excellent. A reputable carpet cleaning company that we will definitely use again.
Date published: 04/11/2020
10
/
10
stars

Upholstery, Rug & Carpet Cleaning
These are people you can trust. We used Proclene to clean our carpets, upholstery and rugs, as well as stain removal and apply stain protection. The results were excellent, the customer service was excellent and there was always someone at the end of the phone. They arrived on time, gave a clear and honest indication of results I should expect and delivered exactly as they promised. We would use Proclene again, Greg was excellent.
Date published: 08/10/2020
10
/
10
stars