Professional Multi Award Winning Carpet Cleaning in Monmouthshire and Torfaen.
We have been providing a professional carpet cleaning service in Monmouthshire and Torfaen since 1982.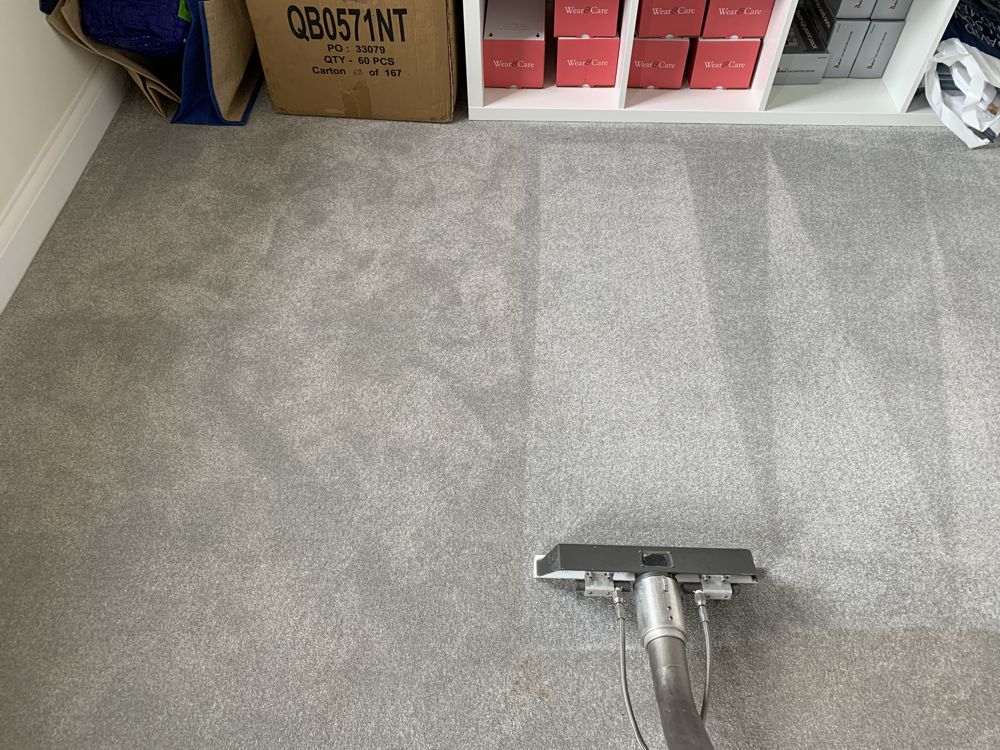 Whether your carpets are wool or synthetic, woven or tufted, Proclene will provide a superior carpet cleaning service that cleans, restores and maintains them to always look good, feel great and smell clean and fresh.
Our sanitised carpet cleaning services have earned us awards from Which? and Trading Standards. These awards are a testament to us providing the highest quality carpet cleaning service throughout Monmouthshire and Torfaen.
We were also Shortlisted to 1 of 4 companies out of 8500 for the prestigious Which? Awards in 2017 in the category of Trusted Traders.
We guarantee that you will feel that we have earned these awards once you have used us.
See who we are accredited and approved by.
Clean, Beautiful Looking Carpets
We will leave you with clean carpets that look beautiful, smell fresh and feel luxurious, and are free from stains, bacteria's and odours.
No one understands carpet and how to clean them perfectly better than us. it's what we have been doing for 40 years' and will continue to do for the next 40 years'.
Safe Babies, Mum's to be and Pets.
When we clean your carpets, we not only use superior cleaning technology and science to deep clean without using dangerous unsafe chemicals, we also sanitise your carpets to destroy harmful and dangerous bacteria's, we also treat for bacteria's that cause odours and sickness in fact, we even destroy MRSA, e-coli and salmonella amongst others. You can be sure that your carpets are fully sanitised, and safe when we clean them. All this at no extra cost.
Sanitised Carpet Cleaning
Proclene sanitise your carpets at no extra cost. All items that we clean will be fully sanitised using anti-microbial treatments that are effective at destroying the growth and spread of bacteria and viruses.
The treatments we use are effective against MRSA, Norovirus, Hepatitis B and even HIV, so you can be sure that your carpets are going to be left in a clean and safe condition when Proclene carryout the cleaning.
Fast Dry Carpet Cleaning.
When we clean your carpets we balance every single procedure to ensure that you get the very best deep clean without the need of over saturating, this also enables us to remove the risks of penetrating water into the backings, what does this mean? well basically there is no risk of mould producing from being over wet and prolonged drying times, no risk of shrinkage, stretching or buckling, and we can have it back in use within the shortest possible times.
Spots and Stains Removed for FREE
We do not charge extra for removing spots and stains, in most cases this is probably the main reason that you want your carpets cleaned in the first place, we see this as part of the service and would never dream of charging extra for this.
Our Knowledge of Cleaning Carpets.
We have 40 years' Experience as Skilled, Trained, Professional and Approved carpet cleaners, we also have 20+ years experience in carpet retail which adds to our knowledge and understanding of carpets and expertise in successfully cleaning them without risk of damaging them.
Approved Carpet Cleaners.
The National Carpet Cleaners Association - We are NCCA ADVANCED carpet and upholstery cleaners, and ADVANCED Spot and Stain Removal Specialists, as well as being NCCA Qualified, Certified and Approved. This is your assurance that we are also professionally trained and have adequate insurances to clean your items.

WoolSafe Approved Carpet and upholstery cleaners, and we are also approved by the Carpet and Rug Institute, as well as being Certified and Recommended by them. Wool carpets need to be cleaned using safe for wool cleaning solutions, and they need to be cleaned differently to synthetic carpets to avoid serious damage, and even ill health from the the growth of mould.

Guild of Master Craftsmen Accredited Carpet and upholstery cleaners, you can be assured that you will receive high quality workmanship. The Guild of Master Craftsmen is the sign of Quality, something that you will always receive when you use Proclene for your carpet, upholstery and fine rug cleaning. Don't just take our word for it, with thousands of reviews, and our accreditations you don't need to.

As members of BICS the British Institute of Cleaning Science you can be sure that we are at the forefront of advanced cleaning processes and cleaning chemicals. This ensures that we can provide you with continued high standards.

We are Trading Standards Approved carpet and upholstery cleaners. With Bait and Switch still highly prevalent it's your assurance that we are a fair and honest company that cares about our customers and our reputation. Your assurance that you can buy with confidence.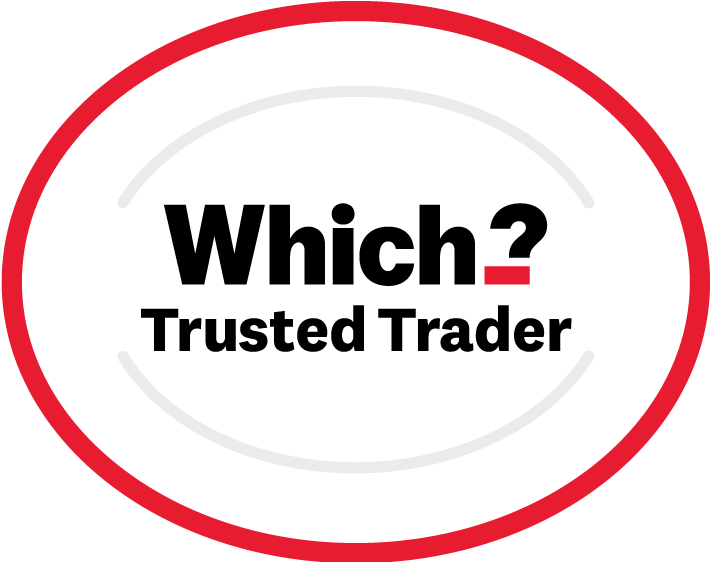 Our carpet cleaning services are fully endorsed and approved by Which? Trusted Traders. Again, we are vetted, continually monitored and audited yearly, this ensures that we maintain our customer satisfaction and do not become complacent with our quality or customer care.

Our carpet cleaning services are Recommended, Vetted and Monitored by CheckaTrade.com, and with hundreds of reviews and an average rating of virtually 10/10, you can rest assured in knowing that we will provide you with the very best in customer service, quality, reliability as well as being tidy. We won't let you down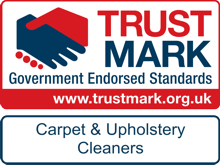 TrustMark certified working to Government Endorsed Standards and your assurance that we have been vetted and inspected as well as having adequate insurance in place. You can also review our work with them which will help others make an informed decision.

We are ISO 14001 (Environmentally Friendly) Certified carpet cleaners working to the latest 2015 published standards. This is your assurance that we are doing everything we can to reduce our impact on the environment, which starts with us using Eco-friendly cleaning solutions, as well as equipment and vans. Other companies say they are eco friendly we prove we are.

We are ISO 9001 certified carpet cleaners working to our own strict guidelines in customer care and quality of work, ensuring that we maintain high standards of work and customer care at all times, from first contact with us to long after we have cleaned your carpets.
All reviews below can be proven that they are Genuine.
Carpet and Upholstery Cleaning Testimonial Ratings:
10
out of
10
based on
4199
testimonials
Rug and Carpet Cleaning
As a returning customer of Proclene we can say that they are worth every penny, and we will definitely use them again. Greg was excellent and he provided excellent results, he worked hard, was very careful, and thorough, we are very pleased with the finished results, which were exactly as promised prior to starting. Proclene are trustworthy, careful, thorough and reliable. The customer care and service was also excellent. A reputable carpet cleaning company that we will definitely use again.
Date published: 04/11/2020
Upholstery, Rug and Carpet Cleaning
These are people you can trust. We used Proclene to clean our carpets, upholstery and rugs, as well as stain removal and apply stain protection. The results were excellent, the customer service was excellent and there was always someone at the end of the phone. They arrived on time, gave a clear and honest indication of results I should expect and delivered exactly as they promised. We would use Proclene again, Greg was excellent.
Date published: 08/10/2020