Commercial Carpet & Upholstery Cleaning in Oxfordshire
Proclene are a Multi-Award Winning commercial carpet and upholstery cleaning company providing our services throughout Oxfordshire since 1982. All carpet cleaning includes sanitising as standard.
ISO 9001:2015 & ISO 14001:2015 Carpet Cleaners.
Proclene are ISO 9001:2015 Accredited carpet & upholstery cleaners in Oxfordshire, ensuring that you will receive the highest quality of carpet & upholstery cleaning possible, not only that, you will also receive the very best in customer service from Proclene and all of the cleaning technicians.
We are also ISO 14001:2015 Accredited carpet & upholstery cleaners in Oxfordshire, which ensures that we do everything possible to reduce our impact on the environment, even down to the cleaning solutions we use.
Sanitised Carpet, Upholstery & Mattress Cleaning
All cleaning is carried out with the added use of anti-bacterial & anti-microbial treatments ensuring that virus's, bacteria, germs & odours are never an issue. We will provide you with a Certificate© to be displayed on your premises informing your clients, staff & inspectors that your premises are an healthy and safe environment to EN1276, EN13704, EN1650, EN13696 Approved Standards
Our sanitised carpet, upholstery & mattress cleaning service is effective against bacteria, germs & virus's including Norovirus, Paeruginosa, E-coli, S.Aureas, Enterococcus hirea, Bacillus subtillis, Asperigilus niger, Salmonella, Legionella pneumophila and many more besides.
We are specialists with over 35 years of experience of carpet & upholstery cleaning, we have the skills and knowledge to sanitise & deep clean your carpet, upholstery, rugs & mattresses for;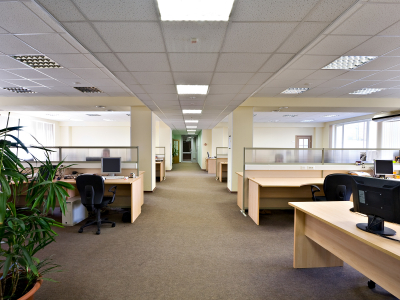 Offices.
Care Homes.
Schools
Cinemas
Gymnasiums.
Medical Surgeries
Airports.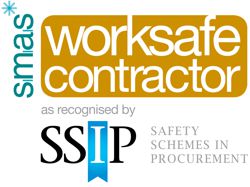 Proclene are a SMAS Worksafe SSIP accredited company, we are also TrustMark Government Endorsed, WoolSafe registered & recommended, NCCA qualified members, Which? recommended and fully insured for £5,000,000.
All cleaning technicians are fully qualified, trained, skilled and competent, and we have the very best team of technicians who will deliver exactly what is promised, they are professionals in their own right, they are respectful, polite and very happy to assist. You really will not find a better team of carpet and upholstery cleaning technicians throughout Oxfordshire.
Proclene Commercial Carpet & Upholstery Cleaning will take care of your deep cleaning needs at times that are convenient to you and your trading hours, we are dedicated to providing superior results & customer services even when working within tight schedules.
All Health & Safety documentation required will be provided including COSHH, Method Statements & Risk Assessments to conform with the HSE regulations.
Just some of our clients that we provide our commercial carpet cleaning to

If you would like to discuss your carpet cleaning needs then please contact us either by telephone on 0800 488 0117 or 01865 418 715, or simply email us.
We are certain that you will be pleased with what we can offer you and your business.
School Upholstery Cleaning
Proclene carried-out deep clean upholstery cleaning at our school, we chose Proclene because of their awards, they provide excellent results, which they clearly indicated that they would, which were beyond our expectations. The customer service was beyond excellent. We have used other carpet cleaning companies in the past but Proclene were better. We would definitely use Proclene again, we would change nothing about our experience of using them. A reputable company who we felt safe using and arrived on time. Explained expectations well. Highly recommend.
School Upholstery Cleaning
Date published: 18/01/2020
10
/
10
stars

Hotel Carpet & Upholstery Cleaning
We use Proclene because they simply are the best, and would not want to change one thing because we are happy with Proclene. This time they carried-out deep cleaning of carpets on the stairs and corridors as well as upholstery and stain removal, we never expected the results to be this good even though it was exactly what they said it would be. The customer service is excellent & they arrive on time. We have used other carpet cleaners in the past but Proclene are beyond comparison. A reputable company that are worth every penny. Trusted, excellent work and tidy. Highly recommend.
Commercial Carpet & Upholstery Cleaning
Date published: 23/01/2020
10
/
10
stars

Carpet & Upholstery Cleaning Review Ratings:
10
out of
10
based on
4196
reviews
Rug & Carpet Cleaning
After using Proclene I would not try another carpet cleaner. Which? gave them the name of Trusted Trader and this was quite right. They gave an honest and clear indication of results that should be expected and delivered them. I have used other companies previously but Proclene are beyond comparison because of the excellent technician. I never expected the customer service to be this good, good cleaning, courteous and excellent admin. I also never expected the cleaning to be this good, with 6 dogs I never expected the carpets to get clean again. As far as I am concerned I would change nothing to make my experience of using them any better. A reputable company whom I felt safe using and they arrived on time. Highly recommend.
Date published: 05/02/2020
10
/
10
stars

Upholstery Cleaning
Proclene are a very professional company, very prompt and deliver the results that they say they can. We used Proclene because of their good reviews and they are used by the company that I work for. They gave a clear and honest indication of the results that we should expect before starting work and they delivered exactly what they said they would. The finished results were excellent, the customer service was also excellent, very courteous and polite. We have used other carpet cleaners in the past but Proclene provided a better clean all round, beyond comparison and worth every penny. We will only use Proclene in future, Highly recommend
Carpet & Upholstery Cleaning
Date published: 11/01/2019
10
/
10
stars