End of Tenancy Carpet Cleaning Throughout Oxfordshire.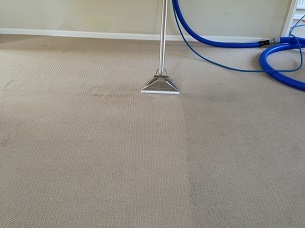 Proclene offer a professional End of Tenancy Carpet Cleaning Service, approved by letting agents and landlords in Oxford, Burford, Witney, Carterton, Abingdon, Bicester, Chipping Norton and all other towns and villages within Oxfordshire.
Whether we are cleaning the carpets in 1 bed house or a large country manor, we will clean them to the highest standards ensuring there will be no issues.
We also work on weekends meaning that you do not need to worry about being charged for extra days for not handing your keys back on time.
Why should you use Proclene for your carpet cleaning disputes?
Due to the knowledge we have of carpets and their fibres, we can also advise you on disputed marks and wear and tear of the carpets or soft furnishings, therefore you know if your landlord or letting agent has a valid claim against you if they have unfairly decided to withhold part or all of your deposit. Don't risk loosing your deposit and unfairly being put on the register of bad tenants.
Proof of Cleaning
We will provide you with a full computerised receipt detailing the service carried out to the specifications ensuring your agents/landlords satisfaction.
Flea Control Carpet Cleaning
With most landlords requiring you to have the carpets professionally cleaned and treated for fleas when pets have be living at the rented property, you will always be charged extra for this treatment. Proclene are different as we do not charge extra for this service.
Saving Tenants from Unfair Deposit Disputes
We have saved hundreds of tenants thousands of pounds from unfair deposit disputes. We know what is a fair claim against carpet damage and wear and tear, we also know Tenancy DPS Law and what measures will be advised by an adjudication panel.
Most landlords and agents will usually add a charge for arranging professional cleaners to take care of the cleaning and can charge anywhere from 10% to 50% extra to the price actually paid.
Read this article taken from Landlord and Buy-to-Let Magazine issue 35 - September 2012
It states that Landlords and their agents are increasingly withholding deposits for slight markings on carpets etc.
We can destroy and remove Flea's and their eggs from Carpets, Upholstery and curtains.
See our customer reviews to see how we can save you from losing your deposit.
To get your free no obligation quote for our carpet and upholstery cleaning services please contact us on 01865 807700
All reviews below can be proven that they are Genuine.
Carpet and Upholstery Cleaning Testimonial Ratings:
10
out of
10
based on
5013
testimonials
Whole house Carpet Cleaning
It is rare that a company meets all of their claimed performances, but in the case of Proclene every word is true. The service was worth every penny, the finished results were amazing 10+, the customer service was also 10+ amazing. I highly recommend Proclene and will only use Proclene for our carpet and upholstery cleaning needs from now on. A reputable company that arrives on time and gives you clear and honest expectations and delivers exactly what they promise.
Carpet Cleaning in Oxford
Date published: 7/11/2022
Wool Carpet Cleaning in Oxford
Proclene were recommended to me by my daughter. Our carpets were very stained but Proclene have made them come up lovely. I would highly recommend Proclene and I will definitely use them again. They arrived on time, gave a clear and honest indication of what I should expect and delivered on their promise. I felt safe using them and consider Proclene a reputable company. Customer service and finished results were excellent, 10 out of 10.
Date published: 31/10/2022