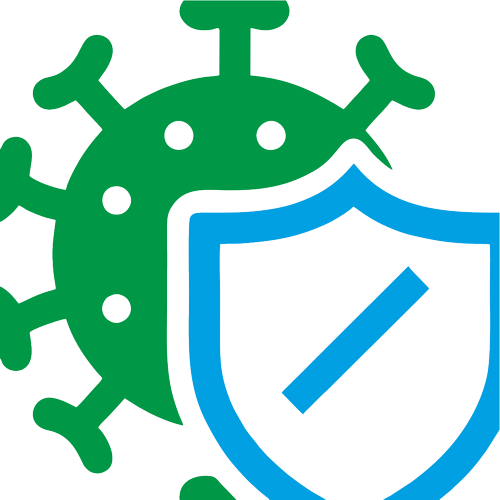 Sanitised Carpet and Upholstery Cleaning
Don't settle for just any carpet and upholstery cleaning service. Choose Proclene, where we go above and beyond to prioritise your health and safety. Our antimicrobial treatment destroys 99.999% of germs, including harmful bacteria like E-Coli, MRSA, Norovirus, HIV and even and SARS-CoV-2. We use the same treatments in medical centers, so you can be sure you're getting the best of the best.
Our process involves applying a pre-treatment of antimicrobial to the fibers of your carpets or upholstery. This, combined with our Which? Approved Baby Safe cleaning solution, ensures that your carpets and upholstery are not only clean but also germ-free. We use an agitation machine to ensure every fiber receives the treatment, and then let it work its magic for 15-30 minutes. Afterward, we use our Triple Rinse™ system to thoroughly rinse the cleaning solution and dirt from your carpet or sofa. We follow this up with another treatment of our antimicrobial, giving you a double dose of protection that will continue to work long after we have finished cleaning.
For those who want even more protection, we offer the Triple Protect Ag+ treatment. This treatment carries on working for up to 5 years continually destroying bacteria and Dust Mites. Our antimicrobial treatment also includes a lovely, mild scent that you can choose from, so your carpets and upholstery not only look and feel clean but also smell fresh.
The Difference Between 99.9% and 99.999%
Bacteria are microscopic living single-celled organisms that can multiply quickly. A surface contaminated with raw meat, for example, could have millions of bacteria per square centimeter. That's why we use an antimicrobial treatment that kills 99.999% of germs, leaving only 10 bacteria remaining to multiply. You can feel confident that you and your loved ones are living in a healthy and safe home when you choose Proclene.
Choose Proclene for a clean, germ-free, and safe living environment for you, your family, and your pets. Don't compromise when it comes to your health and safety. Contact us today for a consultation and experience the Proclene difference.
All reviews below can be proven that they are Genuine.
Carpet and Upholstery Cleaning Testimonial Ratings:
10
out of
10
based on
5013
testimonials
Whole house Carpet Cleaning
It is rare that a company meets all of their claimed performances, but in the case of Proclene every word is true. The service was worth every penny, the finished results were amazing 10+, the customer service was also 10+ amazing. I highly recommend Proclene and will only use Proclene for our carpet and upholstery cleaning needs from now on. A reputable company that arrives on time and gives you clear and honest expectations and delivers exactly what they promise.
Date published: 7/11/2022
Wool Carpet Cleaning
Proclene were recommended to me by my daughter. Our carpets were very stained but Proclene have made them come up lovely. I would highly recommend Proclene and I will definitely use them again. They arrived on time, gave a clear and honest indication of what I should expect and delivered on their promise. I felt safe using them and consider Proclene a reputable company. Customer service and finished results were excellent, 10 out of 10.
Date published: 31/10/2022