The Ultimate Carpet Cleaning Service in Gloucestershire and Beyond: Proclene's Triple Rinse™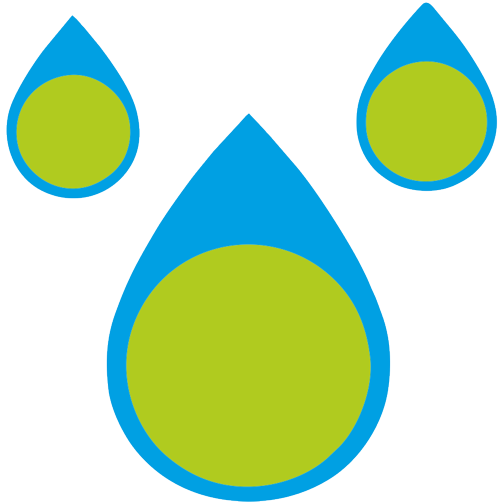 Tired of dull, dirty carpets that never seem to stay clean? Always feel like your carpets and upholstery have lost their colour and vibrancy? Say goodbye to tired looking carpets and upholstery and hello to cleaner, fresher, and longer-lasting carpets and upholstery with Proclene's Triple Rinse™. Our unique process has re-invented carpet cleaning and upholstery cleaning as you knew it for the better, for the customer. Unlike traditional carpet cleaning methods that only target surface-level dirt and grime and use powerful chemicals to release the soil, our Triple Rinse™ process flushes out all of the dirt, deep-down soils, and cleaning solution residues that get trapped in the fibres of your carpets and upholstery.
Why is Triple Rinse™ Important?
The importance of Triple Rinse™ cannot be understated. Carpet and upholstery fibres possess a unique shape, which makes them highly absorbent unlike a smooth flat surface. This means that a single rinse pass is not enough to remove dirt, soil, and cleaning solution residues from the fibres. If the residue and deep-down soil are not rinsed out thoroughly, your carpet will not stay clean for long. Leaving residue within the carpet or upholstery fibres encourages rapid resoiling and makes spills more difficult to remove. As the carpet dries, moisture evaporates, bringing the remaining soil close to the surface of the fibres, making them look dirty and grey quickly after cleaning, especially the main walk ways, seat cushions and arms.
The Proclene® Triple Rinse™ process includes nano vibrations that release the deeper down soils from the fibres, allowing them to be thoroughly extracted. These Nano vibrations are also highly effective at removing spots and stains without having to resort to stronger cleaning chemicals, and they ensure that all of the residue is flushed out completely, leaving your carpets cleaner and fresher than ever before. Our process also ensures that your carpets stay cleaner for much longer, meaning you don't have to have them cleaned as often. This saves you time and money in the long term.
Taking Carpet and Upholstery Cleaning to the Next Level
At Proclene, we take our carpet cleaning seriously. Our team of highly skilled technicians has been cleaning carpets for over 40 years in Gloucestershire, Oxfordshire, Swindon, Bristol, Monmouthshire, Herefordshire, and Worcestershire, and they have the expertise that is important to deliver the best results. Triple Rinse™ requires a balance of rinsing pressure, vibrations and vacuum that our technicians are trained to regulate to keep your carpets safe while still leaving them drier and amazingly clean. We take the time to clean your carpets and upholstery properly so that you can enjoy the benefits for much longer.
Even More Benefits with Triple Rinse™ Carpet Cleaning
But the benefits of Triple Rinse™ don't stop at just a cleaner-looking and fresher-smelling carpets and upholstery. Our process is even safer for your family and pets, with no harsh chemicals used in the cleaning process and no residue left in your carpets or on your sofa. We believe that education and information is key and will work with you every step of the way to ensure your needs are met and you need to use us less. Before we begin, we conduct a thorough assessment of your carpets and provide you with a clear explanation of the cleaning process and post cleaning advice And, of course, we are always available to answer any questions you may have.
So why wait? Give your carpets and upholstery the ultimate clean they deserve with Proclene® and our Triple Rinse™ process. Contact us today to experience the difference in carpet cleaning. We are dedicated to delivering the best results and ensuring that your carpets stay clean for longer. Say goodbye to tired carpets and hello to a cleaner, fresher, and longer-lasting carpet.
All reviews below can be proven that they are Genuine.
Carpet and Upholstery Cleaning Testimonial Ratings:
10
out of
10
based on
5013
testimonials
Whole house Carpet Cleaning
It is rare that a company meets all of their claimed performances, but in the case of Proclene every word is true. The service was worth every penny, the finished results were amazing 10+, the customer service was also 10+ amazing. I highly recommend Proclene and will only use Proclene for our carpet and upholstery cleaning needs from now on. A reputable company that arrives on time and gives you clear and honest expectations and delivers exactly what they promise.
Date published: 7/11/2022
Wool Carpet Cleaning
Proclene were recommended to me by my daughter. Our carpets were very stained but Proclene have made them come up lovely. I would highly recommend Proclene and I will definitely use them again. They arrived on time, gave a clear and honest indication of what I should expect and delivered on their promise. I felt safe using them and consider Proclene a reputable company. Customer service and finished results were excellent, 10 out of 10.
Date published: 31/10/2022