Professional Upholstery Cleaning in Cirencester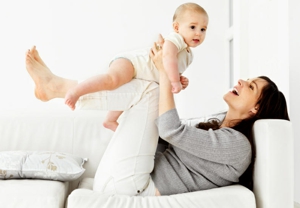 Proclene are specialist upholstery cleaners in Cirencester for both fabric and Leather upholstery.
We know how to SAFELY and PROFESSIONALLY clean your loved sofa or your cherished upholstered antique chair.
We know exactly what it takes to successfully clean your upholstery with outstanding results, and for us to be able to provide the quickest drying times, so you can be sitting comfortably in it as soon as possible whilst thinking to yourself how clean and fresh it looks and feels..
We Are Professional Upholstery Cleaners
We have 40 years' experience as upholstery cleaners, we also attend regular training courses to research new techniques, new cleaning solutions, new upholstery manufacturing processes and new upholstery specific tools to ensure we do not get things wrong, also to ensure we are at the forefront of professional and safe cleaning of upholstery and fine fabrics.
Which

?

Recommended Upholstery Cleaners in Cirencester.

Proclene carpet and upholstery cleaning services in Cirencester are fully Approved and Recommended by Which?. We are also approved and recommended by The WoolSafe Organisation, National Carpet Cleaners Association, TrustMark and The Approved Carpet Cleaners Association, but more importantly we are Recommended by ALL our customers.
Specialist Upholstery Cleaning Tools
Cleaning of upholstery requires specialist tools specific for the item, should your sofa be cleaned by tools not suited to your upholstery then damage will most likely occur, and over saturating of the fabric will in many cases allow for the growth of mould, no only resulting in nasty odours and damaged fibres but will also present an health risk.
Upholstery and curtain fabrics are finer and much more fragile than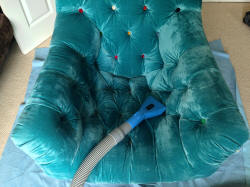 your carpets, however most professional carpet cleaners will also state that they clean upholstery yet fail to invest in professional and specific tools, and tend to use generic tools for cleaning upholstery as they do for cleaning stair carpets, these tools force water deep in to the foam and due to the initial jet of water this can also cause fibre damage or weave damage if not both also too many upholstery cleaners very often leave track marks which once dry will be very prominent and possibly permanent, we don't as we use specific tools.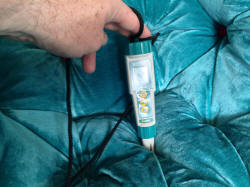 pH Testing
There are many thousands of upholstery fabrics which are formed from different weaves, fibres, dyes, bonds and paddings, all of which need to be considered before we even start cleaning them. Each, and every one of them will react differently to different cleaning solutions and techniques, this is why we also test the pH to ensure there will be no colour bleed and that the dyes are neutralised to ensure it does not happen.
It is very important that you only ever use professionally and skilled upholstery cleaners like Proclene to determine the correct technique to implement when cleaning your furnishings.
Trusted, Approved and Award Winning Carpet Cleaners
Proclene were recognised by Which? and issued with their Which? Trusted Trader of the Month award. We achieved the award because we put our customers first, always ensuring the very best standards of carpet cleaning and excellent customer service.
Proclene also received an award from Trading Standards for exactly the same reasons.
We were also shortlisted down to 4 from over 8500 other companies for the highly regarded Which? Awards in 2017.
ISO 9001 and
14001

Certified Upholstery Cleaners.

Proclene are the only ISO 9001:2015 Certified upholstery cleaning company in Gloucestershire, this ensures that you will get the very best in customer service and the highest level of quality upholstery cleaning at all times, we are also the only ISO 14001:2015 Certified upholstery cleaning company in Gloucestershire for your assurance that we are doing our very best towards the environment, and for providing the GREENEST carpet cleaning service possible, others say they are Green and Eco Friendly, We PROVE WE ARE!
Fast Dry
Due to our investments in the latest specialist tools we can virtually clean your upholstery and have it ready for use when we leave your property.
■Leather ■ Faux Leather ■ Faux Suede ■ Chenille ■ Damask ■ Velour ■Wool ■ Cotton ■ more
Fabric Upholstery
Leather Upholstery
Chairs
Bar stools
Bench seating
Antique upholstery
Curtains
Mattresses
Always ensure that your upholstery is cleaned by a reputable company, with adequate insurance, checkable customer testimonials, experience and full training, without all of these you could be risking not only damage to your upholstery but to yourself, children and pets.
If in doubt please feel free to phone for free advice.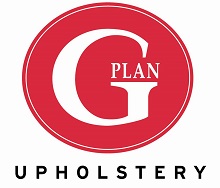 See our why use Proclene Gloucestershire
All reviews below can be proven that they are Genuine.
Carpet and Upholstery Cleaning Testimonial Ratings:
10
out of
10
based on
5013
testimonials
Whole house Carpet Cleaning
It is rare that a company meets all of their claimed performances, but in the case of Proclene every word is true. The service was worth every penny, the finished results were amazing 10+, the customer service was also 10+ amazing. I highly recommend Proclene and will only use Proclene for our carpet and upholstery cleaning needs from now on. A reputable company that arrives on time and gives you clear and honest expectations and delivers exactly what they promise.
Carpet Cleaning in Gloucester
Date published: 7/11/2022
Wool Carpet Cleaning in Gloucester
Proclene were recommended to me by my daughter. Our carpets were very stained but Proclene have made them come up lovely. I would highly recommend Proclene and I will definitely use them again. They arrived on time, gave a clear and honest indication of what I should expect and delivered on their promise. I felt safe using them and consider Proclene a reputable company. Customer service and finished results were excellent, 10 out of 10.
Date published: 31/10/2022