Professional Carpet Cleaners in Bristol for 40 years.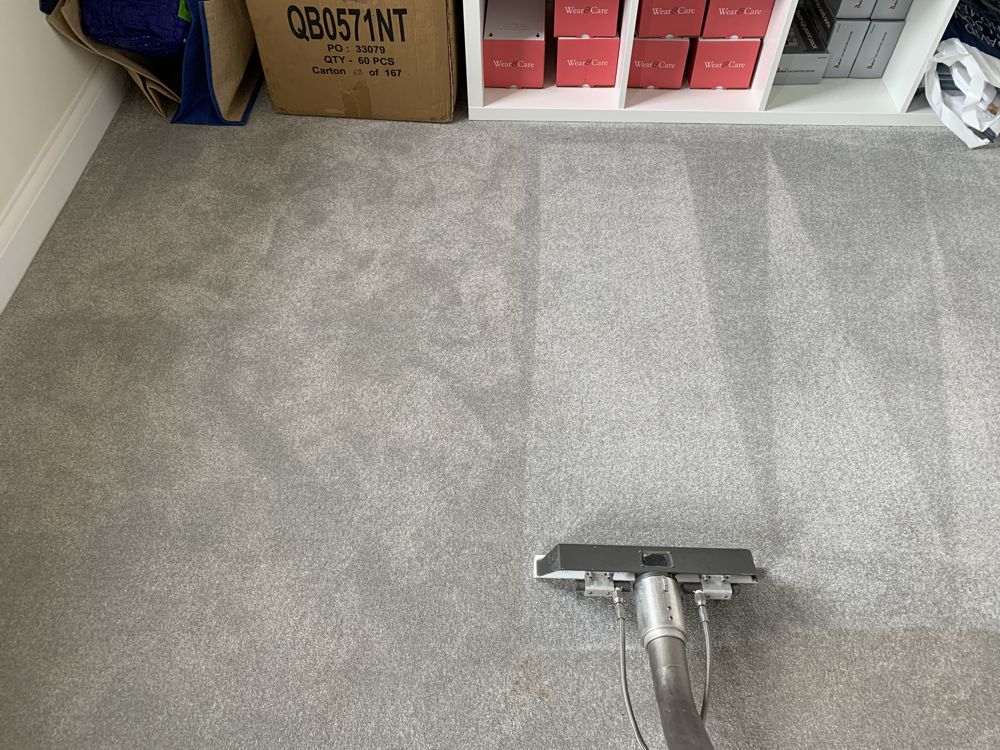 Proclene have been professionally cleaning carpets throughout Bristol for 40 years', continually providing all of our customers with superior customer service, and the most thorough and safest cleaning since 1982.
WoolSafe recommended, and Advanced Stain removal specialists, removing the risk associated with cleaning wool carpets, and producing exceptional results and the fastest drying times in the UK.
Fully insured, trained, endorsed and vetted for your peace of mind. Working with Trading Standards and Which? to ensure continued high quality cleaning and excellent customer service remain optimum at all times.
Proclene Carpet Cleaning in Action
Here is a brief video so that you can see how we clean carpets & restore them, all without using harmful chemicals, yet still providing the very best in carpet cleaning that dries amazingly quick & stays cleaner for much longer.
Restorative Carpet Cleaning - carpet steam cleaning in Bristol.
You can find more videos on our video page.
Multi Award Winning Carpet Cleaning.
We have received 2 awards and shortlisted for the Which? Trader of the Year 2017 award.
In April 2018 we became the very first winners of the Trading Standards Buy with Confidence Award, which was achieved by providing our customers with excellent customer service and our high quality carpet cleaning which generated us some amazing customer testimonials.
Proclene's carpet & upholstery cleaning services also won the Which? Trusted Trader of the Month Award in November 2016 for providing, in their words "Outstanding customer service".
We were also Shortlisted for the prestigious Which? Awards in 2017 in the category of Trusted Traders out of 8500 companies for providing outstanding customer service & high quality carpet cleaning in Bristol, as well as other areas, and is obviously something we are extremely proud of. It is also your assurance that we do things differently & in a way that our customers appreciate and respect.
Being recognised by Which? as a Trusted Trader, and a company that provides customers with outstanding customer service, high quality work, and value for money is something we have always aimed for, as it proves that we care about our customers, that we are honest and that we are a reputable company that delivers on it's promises.
Approved Carpet Cleaners in Bristol

We are the only carpet cleaners in Bristol that are Trading Standards Approved and proactively using our accreditation. With Bait and Switch still highly prevalent it's your assurance that we are a fair & honest company that cares about our customers and our reputation.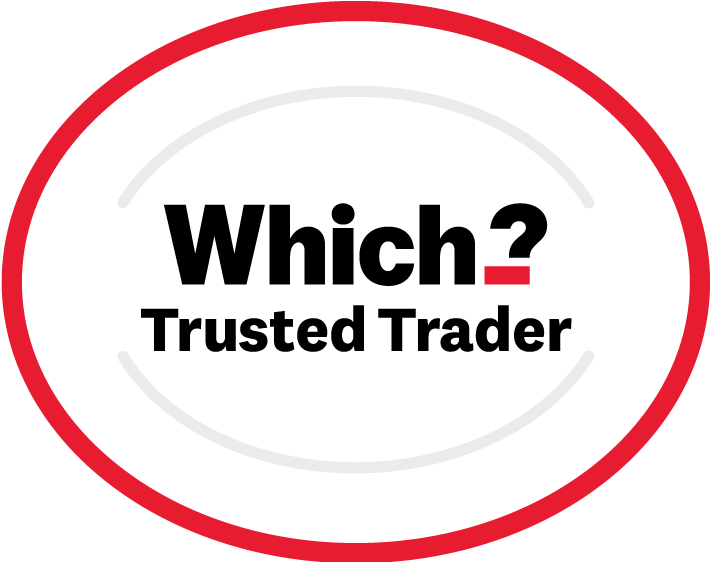 Our carpet cleaning services in Bristol are fully endorsed and approved by Which? Trusted Traders. Again, we are vetted, continually monitored and audited yearly, this ensures that we maintain our customer satisfaction and do not become complacent with our quality or customer care.
NCCA ADVANCED carpet & upholstery cleaners, and ADVANCED Spot & Stain Removal Specialists in Bristol, as well as being NCCA Qualified, Certified & Approved. NCCA stands for National Carpet Cleaners Association, the only not for profit carpet cleaning association in England.

WoolSafe Approved Carpet cleaners in Bristol, and we are also approved by the Carpet & Rug Institute , as well as being Certified & Recommended by them. Wool carpets need to be cleaned using safe for wool cleaning solutions, and they need to be cleaned differently to synthetic carpets to avoid serious damage, and even ill health from the the growth of mould.

Our carpet cleaning services in Bristol are Recommended, Vetted & Monitored by CheckaTrade.com, and with hundreds of reviews and an average rating of virtually 10/10, you can rest assured in knowing that we will provide you with the very best in customer service, quality, reliability as well as being tidy. We won't let you down.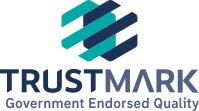 TrustMark certified working to Government Endorsed Standards and your assurance that we have been vetted & inspected as well as having adequate insurance in place. You can also review our work with them which will help others make an informed decision.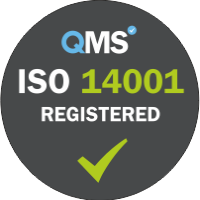 We are the only ISO 14001 (GREEN) Certified carpet cleaners in Bristol, working to the latest 2015 published standards. This is your assurance that we are doing everything we can to reduce our impact on the environment, which starts with us using Eco friendly cleaning solutions as well as equipment and vans.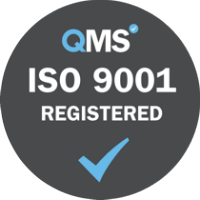 We are the only ISO 9001 certified carpet cleaners in Bristol, working to our own strict guidelines in customer care and quality of work, ensuring that we maintain high standards of work & customer care at all times, from first contact with us to long after we have cleaned your carpets.
You can be certain that Proclene will not let you down, and that we will provide you with the outstanding customer service, and the high quality cleaning that all of our customers have become accustomed to.
Deepest & Fastest Drying Carpet Cleaning in Bristol.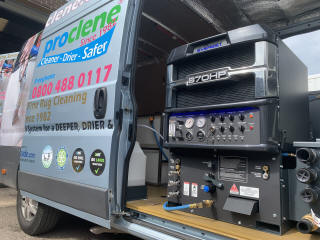 We are the only company in the Bristol to use the most powerful carpet cleaning setup in the world, with 870 CFM (airflow speed) and 13hg (suction lift) which is at least double if not quadruple that of what other carpet cleaning companies use in Europe.
Our ongoing investments in technology, tools, chemicals & training surpasses that of any other carpet cleaning specialists in Bristol.
The extreme levels of airflow CFM (Cubic Feet per Minute) from our machines mean that your carpets dry faster and with 13hg we remove more water and soil. This provides you with the benefits of the most thoroughly cleaned carpets, upholstery and fine rugs, the worlds fastest drying wet cleaned carpets that are ready to use in minutes, not hours and definitely not days.
Clean, Fresh & Safe Carpets
We will always leave you with clean carpets that according to 100% of our customers look amazingly clean, smell fresh & feel like new.
Your carpets will also be free from stains, bacteria and odours. No one understands carpet better, it's what we have been doing for 40 years'.
All cleaning is carried out using the same anti-microbial treatments we use in doctors surgeries ensuring you are left with safe & healthy carpets.
With an eye for detail and our knowledge we will take the necessary time to deal with all spots & stains, so that upon completion we will present to you the very best in results confident in knowing to we have gained another life long client.
Baby Safe Carpet & Upholstery Cleaning.
When we clean your carpets, not only do we use genuine baby safe & pet safe cleaning solutions, we will deep clean your carpets and sanitise them with anti-microbial treatments to destroy harmful and dangerous bacteria's, we will also destroy the bacteria that cause odours and sickness in fact we even destroy MRSA, e-coli & salmonella amongst others. You can be sure that your carpets are fully sanitised & safe when we clean them. All this at no extra cost.
Carpets That Stay Cleaner For Longer.
Proclene guarantee that your carpets will stay much cleaner for much, much longer by using our unique process known as Triple Rinse™.
Using this process we are removing ALL of the cleaning solution, more soil, spots & stains and cleaning much deeper, which means your no rapid re-soiling, and no great spots appearing.
Fastest Dry Carpet Cleaning Bristol.
We balance every single procedure to ensure that we can clean deep down to the bottom of the pile without penetrating the backing, providing you with the deepest clean without over saturating, what does this mean? well basically there is no risk of mould growth from being over wet and super-fast drying and no shrinkage guaranteed.
With the most powerful carpet cleaning system in the UK, you will in most cases be using your carpets again within 20-30 minutes with a synthetic carpet and around 2 hours with wool.
Spots & Stains Removed for FREE
We do not charge extra for removing spots and stains, in most cases this is probably the main reason that you want your carpets cleaned in the first place, we see this as part of the job and would never dream of charging extra for this.
Our Knowledge of Cleaning Carpets.
We not only have 40 years' Personal Experience as Skilled, Trained, Professional & Approved carpet cleaners, we also have 20+ years experience in carpet retail which adds to our knowledge and understanding of carpets and expertise in successfully cleaning them without damaging them.
See our why use Proclene page.
Carpet & Upholstery Cleaning Review Ratings:
10
out of
10
based on
4196
reviews
All reviews below can be proven that they are Genuine.
Rug & Carpet Cleaning
As a returning customer of Proclene we can say that they are worth every penny, and we will definitely use them again. Greg was excellent and he provided excellent results, he worked hard, was very careful, and thorough, we are very pleased with the finished results, which were exactly as promised prior to starting. Proclene are trustworthy, careful, thorough and reliable. The customer care & service was also excellent. A reputable carpet cleaning company that we will definitely use again.
Date published: 04/11/2020
10
/
10
stars

Upholstery, Rug & Carpet Cleaning
These are people you can trust. We used Proclene to clean our carpets, upholstery and rugs, as well as stain removal and apply stain protection. The results were excellent, the customer service was excellent and there was always someone at the end of the phone. They arrived on time, gave a clear and honest indication of results I should expect and delivered exactly as they promised. We would use Proclene again, Greg was excellent.
Date published: 08/10/2020
10
/
10
stars