Professional carpet & Upholstery cleaning.
Proclene truly are the solution to your carpet, upholstery, and fine rug cleaning requirements wherever you are. We specialise in the cleaning of natural fibre carpets such as Wool, Tencel™, & Viscose.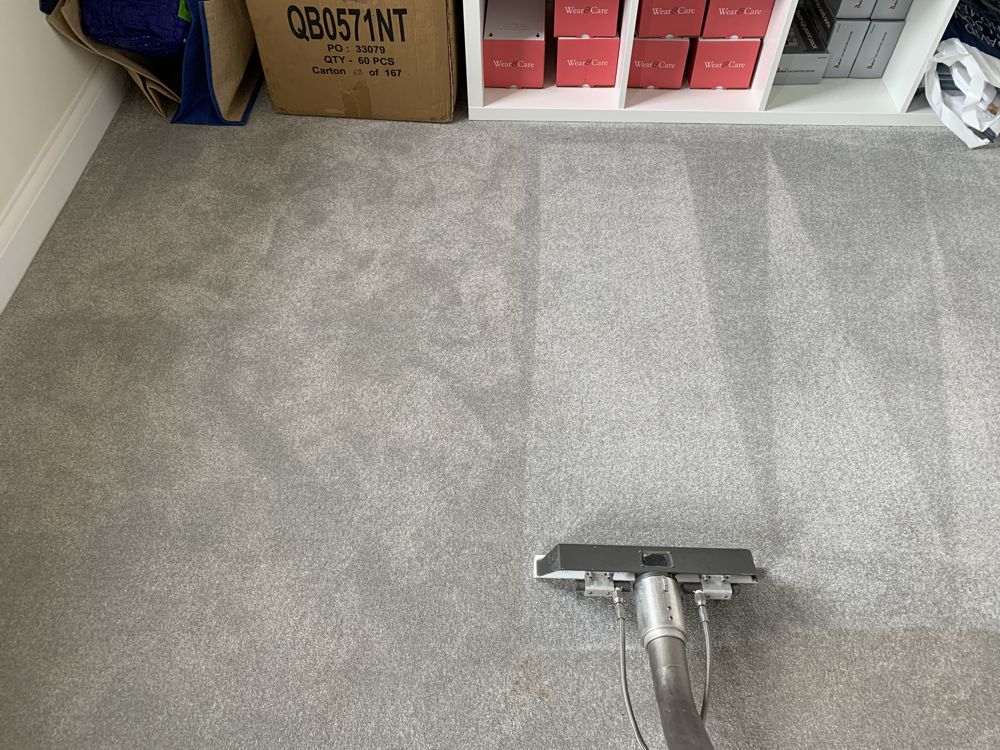 We will listen to what your requirements are, and any issues, or concerns that you may have. We will work with you to ensure that we do not just meet your requirements, but that we exceed them. We will ensure your complete and total satisfaction with our quality of work and our customer service, something that we believe will delight you.
All of Proclene's carpet, upholstery and fine rug cleaning technicians are fully trained, qualified, and more than experienced to be able to successfully carry-out the finest and safest sanitised cleaning of your carpets, fine rugs & upholstery that meets your exacting standards, as well as ours.
We have been cleaning carpets, upholstery & fine rugs since 1982, and with over 38 years' experience we can efficiently and effectively deal with your issues, be it spots, stains, odours or even repairs, we'll take care of it for you.
Which

?

&

Trading Standards

Award Winning Carpet Cleaning
Our sanitised carpet cleaning services have won us awards from Which? & Trading Standards. These awards are a testament to us providing the highest quality carpet & upholstery cleaning service throughout Gloucestershire, Oxfordshire, Herefordshire, Worcestershire, Swindon & Bristol. We guarantee that you will feel that we have earned these awards once you have used us.
We were also Shortlisted to 1 of 4 companies out of 8500 for the prestigious Which? Awards in 2017 in the category of Trusted Traders.
See who we are accredited and approved by.
Sanitised Carpet & Upholstery Cleaning
Proclene will as standard provide a fully sanitised carpet & upholstery cleaning service that is not solely reliant on hot water. All items that we clean will be fully sanitised using anti-microbial treatments that are effective at destroying the growth & spread of bacteria and viruses.
Hot water destroys germs when the water is hot, but what about 1 minute after it's been cleaned? it's no longer hot, not even warm, that's why our system is better, it carries on destroying bacteria long after we have finished.
The treatments we use are effective against MRSA, Norovirus, Hepatitis B and even HIV, so you can be sure that your carpets, sofas & rugs are going to be left in a clean & safe condition when Proclene carryout the cleaning.
Proclene are pleased to announce that Proclene's Sanitising product has been certified as 99.99% effective against Coronavirus SARS-CoV-2 the virus that causes the COVID-19 disease.
Approved Carpet Cleaners
The National Carpet Cleaners Association - We are NCCA ADVANCED carpet & upholstery cleaners, and ADVANCED Spot & Stain Removal Specialists, as well as being NCCA Qualified, Certified & Approved. This is your assurance that we are also professionally trained and have adequate insurances to clean your items.

WoolSafe Approved Carpet & upholstery cleaners, and we are also approved by the Carpet & Rug Institute, as well as being Certified & Recommended by them. Wool carpets need to be cleaned using safe for wool cleaning solutions, and they need to be cleaned differently to synthetic carpets to avoid serious damage, and even ill health from the the growth of mould.

Guild of Master Craftsmen Accredited Carpet & upholstery cleaners, you can be assured that you will receive high quality workmanship. The Guild of Master Craftsmen is the sign of Quality, something that you will always receive when you use Proclene for your carpet, upholstery & fine rug cleaning. Don't just take our word for it, with thousands of reviews, and our accreditations you don't need to.

As members of BICS the British Institute of Cleaning Science you can be sure that we are at the forefront of advanced cleaning processes and cleaning chemicals. This ensures that we can provide you with continued high standards.

We are Trading Standards Approved and Vetted carpet and upholstery cleaners so that you can buy with confidence, they monitor our customer service, and ensure that we are qualified and insured, they also check references and reviews to ensure that they are genuine.
With Bait and Switch still highly prevalent it's your assurance that we are a fair, honest & reliable company that truly care about customers as well as our reputation.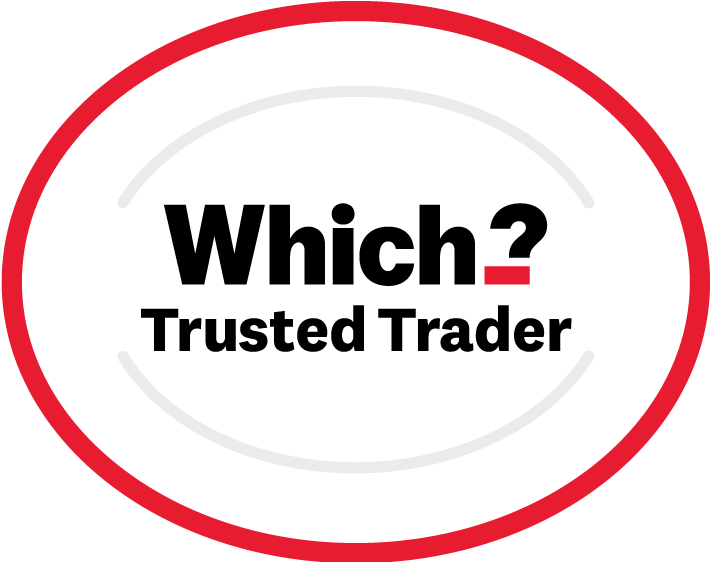 Our carpet cleaning services are fully endorsed and approved by Which? Trusted Traders. Again, we are vetted, continually monitored and audited annually, this ensures that we maintain our customer satisfaction and do not become complacent with our quality or customer care. All reviews are double-checked to ensure they are genuine and authentic.

Our carpet cleaning services are Recommended, Vetted & Monitored by CheckaTrade.com, and with hundreds of reviews and an average rating of virtually 10/10, you can rest assured in knowing that we will provide you with the very best in customer service, quality, reliability as well as being tidy. We won't let you down.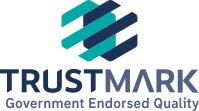 TrustMark certified working to Government Endorsed Standards and your assurance that we have been vetted & inspected as well as having adequate insurance in place. You can also review our work with them which will help others make an informed decision.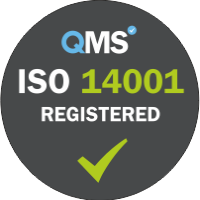 We are ISO 14001 (Environmentally Friendly) Certified carpet cleaners working to the latest 2015 published standards. This is your assurance that we are doing everything we can to reduce our impact on the environment, which starts with us using Eco-friendly cleaning solutions, as well as equipment and vehicles. Other companies say they are eco friendly we prove we are.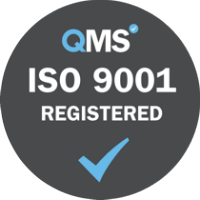 We are ISO 9001 certified carpet cleaners working to our own strict guidelines in customer care and quality of work, ensuring that we maintain high standards of work & customer care at all times, from first contact with us to long after we have cleaned your carpets.
Professional & Thorough Carpet Cleaning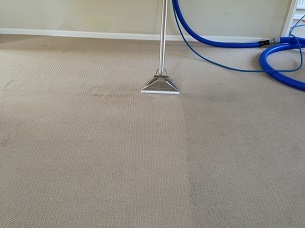 We provide a thorough & professional service, carried out by trusted, and endorsed technicians.
All technicians are employed by Proclene Limited, and with 80% being family this makes us a true family business.
We are not a network of carpet cleaners who sub-contract to other companies, so if you book Proclene then it will be Proclene that carries out the cleaning.
You can be certain that Proclene will not let you down, and that we will provide you with the outstanding customer service, and the high quality cleaning that all of our customers have become accustomed to.
WoolSafe Carpet & Upholstery Cleaning
Wool carpets as well as upholstery & especially fine rugs need to be cleaned using not only cleaning solutions that are certified WoolSafe but also using procedures that are safe for wool fibres.
Without the correct knowledge and skills wool fibres will deteriorate if not cleaned correctly, if they are cleaned at too high a temperature the pile will burst and become unraveled, they will even shrink on certain types of weave.
Left with too much moisture for long period the fibres will turn a yellowish brown or even out-right brown in colour, they will even start growing mould, which is very bad for your health.
If left in too much of an acidic state the fibres will dissolve, and if left in to much of an alkaline state the fibres will rot, break apart and if not corrected you will, in both circumstances end up with threadbare carpets.
Proclene have been providing a safe for wool cleaning service for 40 years'. We have cleaned millions of m² of wool carpets including Berber, twist, tufted, woven & even 100% Wool hand woven carpets, thousands of items of wool fabric upholstery, tens of thousand m² of wool rugs including hand knotted antique rugs from a multitude of origins.
Proclene Limited are WoolSafe Approved, Certified, Qualified & Recommended.
We will carry out the correct tests to identify the actual composition of the fibres before commencing any cleaning to ensure that we clean them safely.
Triple Rinse™ Carpet Cleaning - When Clean Means Clean.
Unique to Proclene, we don't just do a single pass extraction, we go, not 1 step further but 2 steps further. Natural carpet fibres & upholstery fabrics are like sponges, they absorb the cleaning solutions making it difficult to remove, but by using our Triple Rinse™ system we will guarantee the most thorough carpet & upholstery cleaning service possible. We won't just remove most of the cleaning solution, but all of it, not only that, we remove much more dirt and soil from deeper within the fibres. This means your carpets & upholstery are going to look much cleaner & stay looking cleaner for much, much longer.
Baby Safe & Pet Safe Carpet & Upholstery Cleaning
When we clean your carpets or upholstery, we guarantee to only use genuine baby safe & pet safe cleaning solutions that are confirmed, accepted & proven by Which? as being baby safe. You can be sure that you have been provided with the safest carpet & upholstery cleaning service that you will ever receive.
Deepest & Fastest Drying Carpet Cleaning.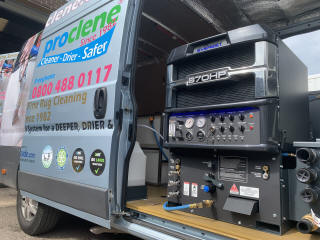 We are the only company in the UK to use the most powerful carpet cleaning setup in the world, with 870 CFM (airflow speed) and 13hg (suction lift) which is at least double if not quadruple that of what other carpet cleaning companies use in Europe.
Our ongoing investments in technology, tools, chemicals & training surpasses that of any other carpet cleaning specialists in England.
The extreme levels of CFM (Cubic Feet per Minute) from our machines mean that we remove more soil & more water. This provides you with the benefits of the absolute most thoroughly cleaned carpets, upholstery and fine rugs, the worlds fastest drying carpets that are wet cleaned and ready to use in minutes, not hours and definitely not days.
What are the benefits to you the customer?
Put simply the greater the airflow (CFM) the greater amount moisture is forced in to the path of the vacuum, and the higher the suction lift (Hg) the better the moisture can be sucked from within the fibres. So basically, these 2 technical functions work together to provide us with the ability to clean deeper, dry faster and for you to enjoy using your freshly cleaned carpets within minutes.
We invest heavily to provide you with a much better experience and the least inconvenience.
By using the most powerful and the very latest in advanced carpet & upholstery cleaning machines, and tools that are tailored for each individual cleaning task, we are able to provide you with the most superior cleaning results, and the fastest drying times, in-fact we can have your carpets dry 60-80% quicker than any of our competitors can.
Our carpet & upholstery cleaning machines are capable of producing astonishing heat that will easily rinse out & dissolve grime and grease without having to use harsh cleaning solutions.
Whilst our machines provide the fastest drying times and the heat to deal with most spots and stains, it is our experience that takes care of the rest, and with 40 years' experience we really do have the skills & knowledge to correctly & safely clean your carpets, rugs and upholstery. By matching the temperature & water pressure with the many different types of fibres & construction types, as well as the type of backing that your carpets and upholstery have, we ensure that we do not over wet them, shrink them or delaminate them.
With our experience & our specialist tools, we know we will provide you with the very best results & the most superior in ultimate cleaning, that stays cleaner for much longer.
After all we are Professional Master Carpet & Upholstery Cleaners with 40 years' experience.
Why Have your Carpets & Upholstery Professionally Cleaned?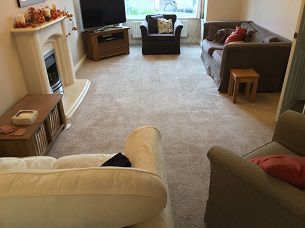 By having your carpets & upholstery thoroughly cleaned by a trusted professional, your carpets & sofa's will not only continue to look great, as well as feeling and smelling great too, they will also last much longer. Over the many years that we have been cleaning carpets we have seen carpets looking absolutely fantastic, almost as good as new even though they are actually over 30 years old. The reason they still look great is because they have had regular cleaning, by a professional that uses quality cleaning solutions and has taken great care in their work.
The cleaning process removes the dirt, soil & grit as well as spots from deep within the fibres, and by rinsing out all the dirt and soiling they are going to look good. Because we are also removing the grit and any other abrasive matter such as dust from deeper within the carpet or upholstery fibres they are going to last so much longer. This is due to the fact that the reduction in abrasive matter reduces the fibres from thinning, breaking up, fracturing etc. Less wear means they will obviously last longer and look better for much longer.
It is not just grit that is abrasive, fine dust is also very abrasive, and as you walk over the carpet the particles will abrade against the fibres, causing them to weaken and break apart, and as a result the the carpet pile will start to look less dense and eventually you will be able to see through to the backing of the carpet. The carpet fibres will become limp and as a result will look flat with no pile, and colours will also look dull as light will be reflected differently.
What Will Proclene Do for You?
Firstly, before anything else, Proclene will explain in crystal clear detail, what you should expect from us cleaning your carpets or upholstery, including (again in detail) how clean we are going to make your items, and how fast they will dry.
If we come across a problem stain, we will deal with it/them professionally & skillfully to obtain a result that can be best accomplished. The best bit for you is that we will not charge any extra, even if we have to spend a great deal of time dealing with it, as it is all part of the Proclene service.
We take great pride in knowing that we have been positioned, by our customers, as the leading Professional Carpet & Upholstery Cleaners.
Our carpet cleaning & upholstery cleaning knowledge has continued to grow since 1982, we are also NCCA Advanced Specialists who are fully qualified & registered, we are also WoolSafe registered, recommended, approved & qualified, and we are the only company in England to be approved by the Carpet and Rug Institute.
You can be sure that we know how to clean your carpets and upholstery to the highest standards, sanitise them and provide you with the very best results, and of course the very best in customer service & after care, after all, this is what makes Proclene the preferred choice of carpet and upholstery cleaning companies.
Proclene Carpet Cleaning Video
Here is a brief video so that you can see how we clean & restore carpets, no harmful chemicals whilst still providing the very best results and the fastest drying times, not forgetting that they also stay cleaner for much longer.
Restorative Carpet Cleaning - A Deep carpet cleaning service.
You can find more videos on our video page.
The Proclene Promise
To give you an accurate quotation and abide by the price quoted.
To provide you with the very best carpet & upholstery cleaning service.
To provide you with the very best customer service & experience.
To provide you with a service that includes stain & odour removal at no extra cost.
To sanitise at no extra cost.
To give you true drying times and not to make false claims.
To be reliable & punctual.
Never to try to sell you anything.
To make your experience with us pleasant & satisfying.
To provide you with all forms for reviewing our work.
Benefits of using Proclene the Carpet Cleaners.
Proclene want you to be more than just satisfied, we will go to great lengths to provide you with the very best experience, that you will ever have with any Carpet & Upholstery Cleaning company.
We are solely professional carpet, upholstery, rug & mattress cleaners, ensuring our skills are concentrated and not diluted to other trades.
Guaranteed - 100%
Accurate Quotations
Results as Promised
Furniture moved
Experienced - 40 years'
Customer Service - ISO 9001
Fast Drying - Guaranteed
Stain Removal Included
Sanitising Included
Eco Friendly - ISO 14001
Industry approved solutions
Baby Safe - Proven
Child Safe
Pet Safe
WoolSafe Certified
NCCA Certified - ADVANCED
Qualified
Longest Lasting Clean - GUARANTEED
Manufacturer Approved Process
Punctual & Reliable
Reputable & Trustworthy
Vetted
Same Day Service Available
Weekend Service Available
Fully Insured - £5,000,000
Pay by Card
Pay by AMEX
Fair & Honest Prices
100% Total Satisfaction
FREE Advice
Printed & Detailed Receipt
Rapid Re-soiling
Sticky Residue
Surcharges for stains
Estimated Price
Harmful Chemicals
Grey marks Appearing
Days to dry
Bait & Switch
Since 1982 we have strived in providing the very best carpet & upholstery cleaning service that is 100% Baby Safe, WoolSafe, Pet Safe and Environmentally Safe.
We provide all our carpet & upholstery cleaning services throughout Gloucestershire, Oxfordshire, Herefordshire, Worcestershire, Bristol, Bath & Wiltshire.
Carpet & Upholstery Cleaning Review Ratings:
10
out of
10
based on
4196
reviews
All reviews below can be proven that they are Genuine.
Rug & Carpet Cleaning
As a returning customer of Proclene we can say that they are worth every penny, and we will definitely use them again. Greg was excellent and he provided excellent results, he worked hard, was very careful, and thorough, we are very pleased with the finished results, which were exactly as promised prior to starting. Proclene are trustworthy, careful, thorough and reliable. The customer care & service was also excellent. A reputable carpet cleaning company that we will definitely use again.
Date published: 04/11/2020
10
/
10
stars

Upholstery, Rug & Carpet Cleaning
These are people you can trust. We used Proclene to clean our carpets, upholstery and rugs, as well as stain removal and apply stain protection. The results were excellent, the customer service was excellent and there was always someone at the end of the phone. They arrived on time, gave a clear and honest indication of results I should expect and delivered exactly as they promised. We would use Proclene again, Greg was excellent.
Date published: 08/10/2020
10
/
10
stars