About Proclene Carpet & Upholstery Cleaning.
Proclene is the highest quality carpet, rug, and upholstery cleaning service you will find. Since 1982, we are committed to offering you, your family & your work place the cleanest, deepest, fastest drying, and safest carpet, rug, and upholstery cleaning service available.
Who We Are
Proclene are an independent and family-run cleaning company specialising in carpet, upholstery and fine rug cleaning. We are not a franchise, or part of another company. We run our business our way, specialising in providing the highest quality in both workmanship and customer service.
Proclene professionally clean carpets, upholstery & fine rugs for domestic and commercial clients, including high profile clientele all over England.
We guarantee results.
When we are providing you or your business with our services, you will receive a carpet, rug, and upholstery cleaning service unlike any other.
The services we offer at Proclene keep your family and your businesses in mind, especially when it comes to your precious little ones and your furry friends. Our processes are proven 100% safe for children & pets. We are WoolSafe certified & we sanitise every item we clean at no extra cost.
If you are looking for the most thorough clean, the deepest clean, the fastest drying clean, and the longest lasting clean, then why not contact us today, you won't be disappointed.
Are you ready to experience the Proclene clean? Fill out our Contact Form and we will phone you. We understand the importance of convenience, which is why we will usually phone you back within the hour.
Our History
Craig Haycock, the owner of Proclene, knows a thing or two about carpets. He credits a lot of his knowledge to his late father, Doug Haycock.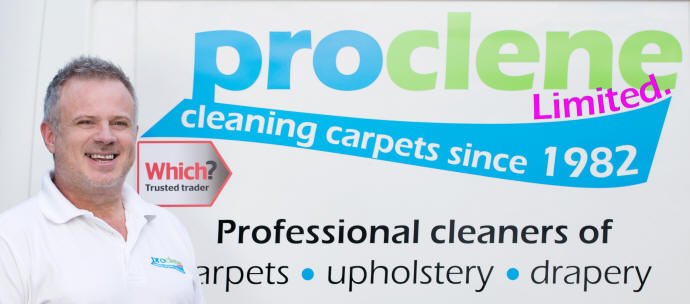 Craig grew up in his father's carpet and upholstery cleaning business, which dates back to the early 1960s. Craig cleaned his very first carpet while helping his father when he was only 12 years old. After leaving school Craig joined his father full-time.
With an impressive career cleaning carpets, fine rugs, and upholstery for the likes of the NHS, local councils such as Gloucestershire County Council, North Somerset County Council, and businesses such as Symantec, Celtic Manor Hotel, The Bowl Inn in Lower Almondsbury, David Wilson Homes to name but a few. Our services are also used famous & influential people.
You can be certain that Proclene carpet & upholstery cleaning technicians know exactly what they are doing.
You can also be certain that you are in safe hands.
Technique Matters
With extensive experience, and his work as the proprietor of Clifton Carpets, Craig understands the difference of carpet manufacturing and how incorrect cleaning can ruin wool carpets & rug masterpieces. To protect your investment, rely on the skill of a Proclene professional. Proclene technicians know how to correctly and safely clean your carpets, rugs, and upholstery.
Customer Focused
Here at Proclene, we are entirely focused on YOU. Our policies as a company and as individuals are rooted in providing the highest quality service & customer care.
Our customers only receive the very best. To read what customers are saying about us, read our reviews.
We approach customer service in a way that is the most authentic. What matters to us, matters to you, which is why we're committed to honesty, being trustworthy, reputable, reliable, considerate, and compassionate.
Proclene Achievements & Recommendations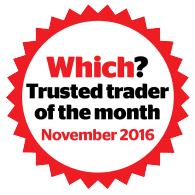 Proclene's recognitions extend far and wide, and it's not just because of our dedicated team of Directors. We simply have the best team in the whole industry.
Proclene technicians want to be the best, and they are, but they also want to continue being the best, and are continually looking for new ways to improve upon their already A-class skills, and it's that maintenance of our high standards that sets us apart from our competition.
• Trading Standards Award Winners 2018
• Shortlisted for Which? Trader of the Year Awards 2017
• Which? Award Winners 2016
• Trading Standards - Approved, Vetted, Monitored
• Guild of Master Craftsmen - Endorsed
• TrustMark - Government Endorsed Standards - Certified
• Which? Trusted Traders - Endorsed, Vetted, Monitored
• CheckaTrade - Approved, Vetted, Monitored
• WoolSafe - Registered, Trained, Qualified
• National Carpet Cleaners Association (NCCA) - Advanced Certified, Trained, Qualified
• Carpet & Rug Institute - Only Company in England to be Approved
• Recommended by Laura Ashley
• 100% of our customers recommend us
We are a company that refuses to provide anything less than the highest standards of cleaning, and customer service, it is what made us a strong company, and it is how we will continue to grow.
ISO
14001

Certified.

In July 2016 Proclene became an ISO 14001:2015 certified carpet and upholstery cleaning company, for recognition of compliance in protecting the environment, and for ensuring correct procedures are followed in reducing our impact on the environment, including the use of eco-friendly cleaning solutions. Where other carpet cleaning companies say they are Green or Eco Friendly, we actually PROVE we provide a Green & Eco Friendly carpet & upholstery cleaning service.
ISO 9001:2015 Certified.
We are also an ISO 9001:2015 Certified carpet & upholstery cleaning company, this ensures that we are consistent in providing our customers with the very best service and the highest level of quality carpet & upholstery cleaning at all times.
Approved, Recommended & Knowledgeable Carpet Cleaning Company.
We pride ourselves on the results & the customers service that make our customers happy. This is down to the professionalism of all of our technicians, their Skills & knowledge, as well as the after service care that we provide. This is why we are a successful carpet cleaning company and why we continue to grow. This is also why our clients provide us with such amazing Customer Reviews.
We really do care about what we do and how we do it, lets say we like to keep perfecting perfection, and we will never stop doing so.
We are friendly, reliable, trustworthy, Insurance approved, NCCA & WoolSafe approved, Trading Standards approved carpet cleaners & upholstery cleaners providing the highest levels of service throughout England & Wales. We also cover parts of Europe for commercial carpet cleaning.
Investing in the Future
Superior cleaning also relies upon advancements in technology.
Did you know that Proclene's drying times are between 70% & 90% faster than that of our competition?
Proclene recently invested over £120,000 in Europe's most powerful and efficient cleaning technology. Proclene is proud to invest in the newest and latest carpet, rug, and upholstery technology, as it ensures that we are able to provide the most superior results and further enhance the overall customer experience by also increasing our availability and reducing drying times.
We constantly invest in newest & latest technology ensuring that our equipment is always the very best, and is designed specifically for the carpet or upholstery that is to be cleaned, this all ensures that we provide the most superior cleaning possible.
We also continually invest is training and research to further enhance our edge in keeping us strong within the industry and at the forefront.
Words from the Director
"To this day I still love every aspect of the carpet, upholstery, and fine rug cleaning business.
"I enjoy meeting great like minded people who appreciate high quality, hard work & great customer care, but want value for money too.
"I wouldn't be happy spending money on something that lasted a short while, only to have to spend the same again so quickly, plus the inconvenience of having it cleaned again, and I wouldn't expect my customers to either, and I definitely wouldn't want to my carpets to take days to dry."
"I really enjoy removing stains that other carpet cleaners are unable to remove, but what I really love, is showing our customers what we have achieved for them, and seeing their faces when we present them the finished results, that is truly what says it all."
Personal Promise
"I Craig Haycock personally, promise that we will provide you with an exceptionally high quality of clean & customer service, and that you will be more than delighted with what we do for you, however, Should you not be delighted with every aspect & I am unable to resolve your issue then you will not be charged for the said area of issue."
Carpet & Upholstery Cleaning Review Ratings:
10
out of
10
based on
4196
reviews
All reviews below can be proven that they are Genuine.
Rug & Carpet Cleaning
As a returning customer of Proclene we can say that they are worth every penny, and we will definitely use them again. Greg was excellent and he provided excellent results, he worked hard, was very careful, and thorough, we are very pleased with the finished results, which were exactly as promised prior to starting. Proclene are trustworthy, careful, thorough and reliable. The customer care & service was also excellent. A reputable carpet cleaning company that we will definitely use again.
Date published: 04/11/2020
10
/
10
stars

Upholstery, Rug & Carpet Cleaning
These are people you can trust. We used Proclene to clean our carpets, upholstery and rugs, as well as stain removal and apply stain protection. The results were excellent, the customer service was excellent and there was always someone at the end of the phone. They arrived on time, gave a clear and honest indication of results I should expect and delivered exactly as they promised. We would use Proclene again, Greg was excellent.
Date published: 08/10/2020
10
/
10
stars