Carpet and Upholstery Cleaning Bristol.
Proclene Bristol are Carpet Cleaning specialists, we are recommended Carpet and Upholstery Cleaners in Bristol, for both domestic and commercial customers and we have been since 1982. We are also proud to say we have also achieved 2 awards from Which? and Trading Standards as well as being shortlisted for the prestigious Which? trusted trader of the year awards, we have achieved these through dedication to high standards in cleaning and customer service.
The only ISO 9001 and ISO 14001 Accredited Carpet Cleaners.
Proclene are the only ISO 9001:2015 Accredited carpet cleaning company in Bristol, this ensures that you will get the very best in customer service and the highest level of quality carpet cleaning at all times, we are also the only ISO 14001:2015 Accredited carpet cleaning company in Bristol for your assurance that we are doing our very best towards the environment, and for providing the GREENEST carpet cleaning service possible, others say they are Green and Eco Friendly, We PROVE WE ARE!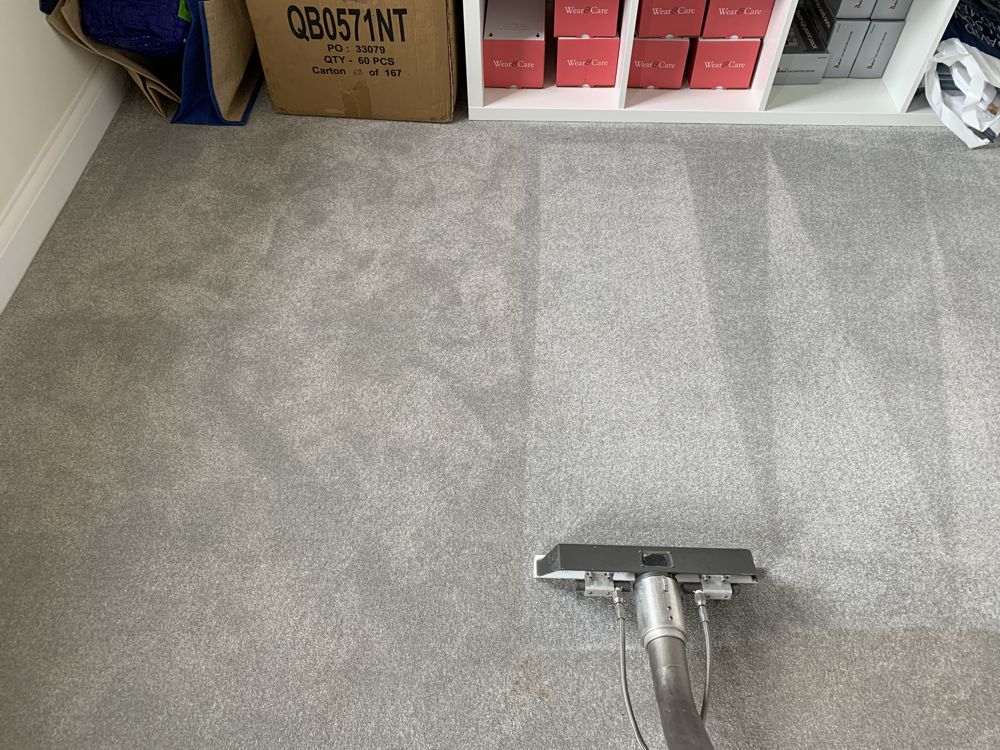 With an eye for great detail and our knowledge, we will take the time to deal with all spots and stains, so that upon completion, we will present to you the very best in results, confident in knowing to we have gained another life long and happy customer.
We will leave you with clean carpets that look fantastic, smell fresh and feel luxurious, and are free from stains, bacteria and odours. No one understands carpet and how to clean them perfectly better, it's what we have been doing for 40 years' and will continue doing so for the next 40 years' and beyond.
Endorsed Carpet Cleaners in Bristol.
Proclene carpet cleaning services in Bristol are endorsed by Trading Standards and Which?. We work very closely with all of our customers to ensure that we meet and exceed all of your requirements and leave you, not just satisfied but really pleased, both, at how well we treat you, and how well we clean carpets, and we trust that you too will feel that we have earned the Which? Recommendation.
We are also approved and recommended by The WoolSafe Organisation and the National Carpet Cleaners Association and of course more importantly we are Recommended by ALL our customers, why not join them and be one of our new clients who are proud to recommend Proclene.
Baby Safe Carpet Cleaning throughout Bristol.
When we clean your carpets, not only do we use genuine baby safe and pet safe cleaning solutions, we will deep clean your carpets and sanitise them with anti-microbial treatments to destroy harmful and dangerous bacteria's, we will also destroy the bacteria that cause odours and sickness in fact we even destroy MRSA, e-coli, Norovirus and salmonella amongst others. You can be sure that your carpets are fully sanitised and safe when we clean them.
Deep, Fast Dry Carpet Cleaning.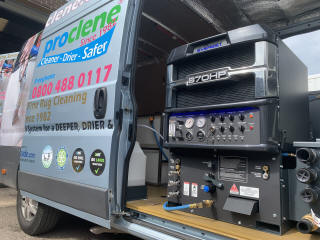 We use the very latest in advanced carpet cleaning machines, and tools which are tailored for each individual task hence we are able to provide you with the very best in results and drying times.
We have recently invested over £75,000 in the most powerful truck-mounted carpet cleaning system in Europe, providing for the deepest cleaning and we have even managed to reduce our own drying times by 30% or 50% off our competitors drying times.
Our experience provides us with the knowledge of correctly regulating the water pressure with the pile depth of your carpets to ensure we do not over wet them also ensuring that they are dry in the fastest possible times.
Proclene Carpet Cleaning Bristol Video
Here is a brief video of Proclene cleaning a carpet in Bristol. Take a look so that you can see how we can clean and restore carpets without using harmful chemicals, whilst still providing the very best results and the fastest drying times, not forgetting that they also stay cleaner for much longer.
Carpet Steam Cleaning - carpet steam cleaning service in Bristol.
Before we commence any carpet cleaning we will inspect the carpets and we will clearly explain to you what you can expect, including removal of stains and exact drying times.
Stains Removed.
40 years' has taught us how to best deal with spots and stains with a 99% success rate.
We do not make promises of stain removal just for you to engage our services but what we do promise is our 40 years' of skilled knowledge of dealing with them to obtain the very best results.
Colours Revived.
We will restore the colours of your carpet or sofa to what they should be, this is done by removing the dust that is making your sofa look dull and restoring the pH levels which also in turn restores colours.
Appearance Renewed.
By removing the dust, restoring the pH levels, removing spots and stains and conditioning the fibres your carpet or sofa will look fantastic.
Odours Removed
When an item is cleaned thoroughly odours improve due to the fact the offending smell has been rinsed away but this is only a small temporary improvement, however, when we clean we use an anti-bacterial and anti-microbial treatment to destroy the offending germ that is causing the odour and this continues to work long after which is much better than steam alone.
Softness
During our cleaning process, whether we are cleaning your carpet or cleaning your upholstery, we remove the dust, grit and sticky residues that stiffen and make the fibres feel course and hard. We also condition the fibres which balances the pH levels and increases the luxurious feel of them.
Your carpets, fine rugs and upholstery will feel soft, look fantastic and smell great!
All reviews below can be proven that they are Genuine.
Carpet and Upholstery Cleaning Testimonial Ratings:
10
out of
10
based on
5013
testimonials
Whole house Carpet Cleaning
It is rare that a company meets all of their claimed performances, but in the case of Proclene every word is true. The service was worth every penny, the finished results were amazing 10+, the customer service was also 10+ amazing. I highly recommend Proclene and will only use Proclene for our carpet and upholstery cleaning needs from now on. A reputable company that arrives on time and gives you clear and honest expectations and delivers exactly what they promise.
Carpet Cleaning in
Bristol
Date published: 7/11/2022
Wool Carpet Cleaning in Bristol
Proclene were recommended to me by my daughter. Our carpets were very stained but Proclene have made them come up lovely. I would highly recommend Proclene and I will definitely use them again. They arrived on time, gave a clear and honest indication of what I should expect and delivered on their promise. I felt safe using them and consider Proclene a reputable company. Customer service and finished results were excellent, 10 out of 10.
Date published: 31/10/2022